3rd IEEE International Symposium on Joint Communications & Sensing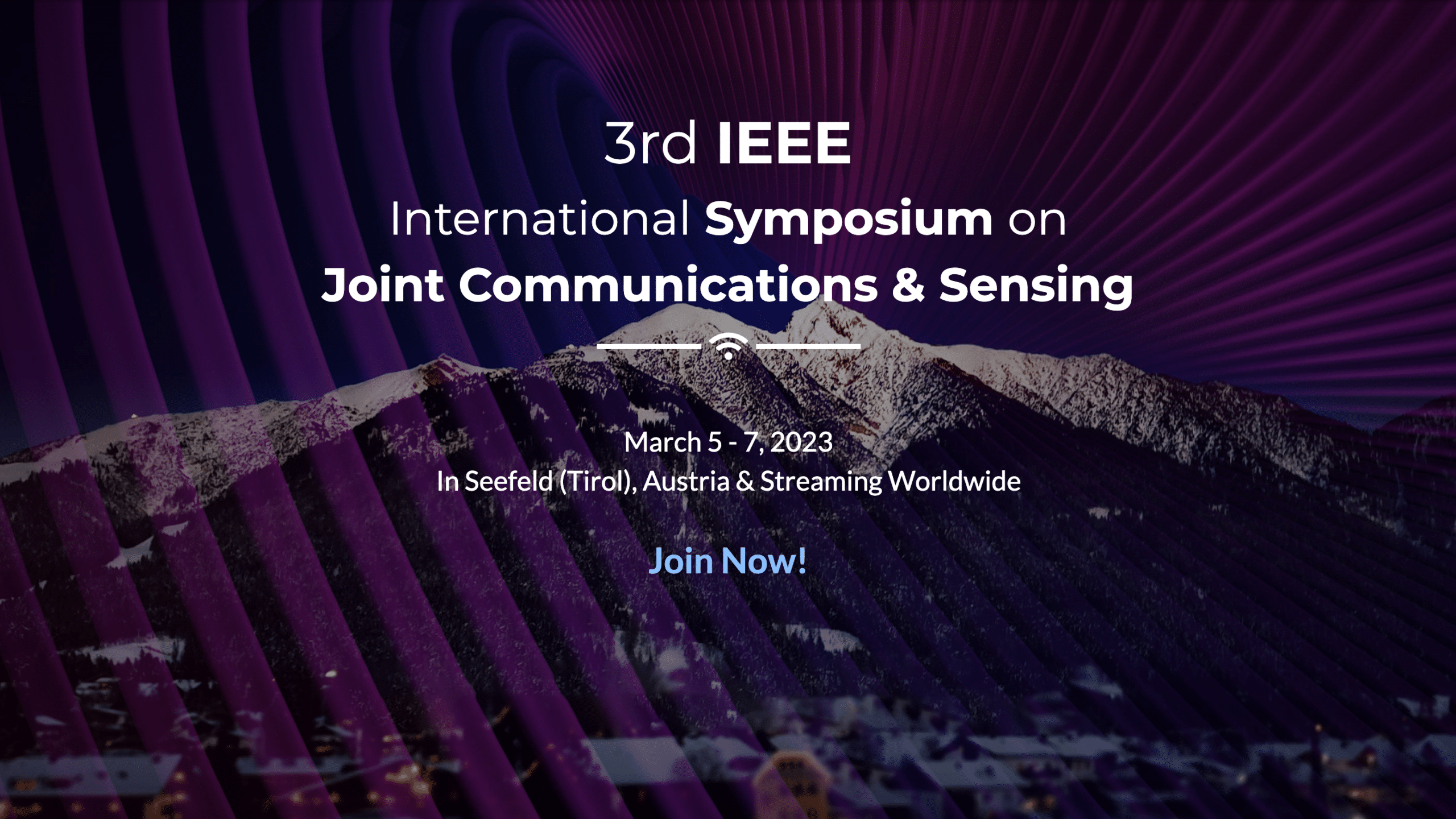 The integration of communication and radio sensing in the same spectrum is likely to be one of the key features in B5G wireless systems. A joint design of both services will improve the efficiency of spectrum usage, and will offer the opportunity of providing radar as a service, just like communications today. Recent advances in mmWave communications, massive MIMO and machine learning, among others, are making this vision possible, but many technical challenges still remain, from hardware up to the application layer. Therefore, Joint Communications and Sensing (JC&S) is the subject of rapidly growing interest in the research community, and this symposium will focus on the different system and implementation aspects of this promising new approach, bringing together academic and industrial experts from both the radar and communications research communities.
After being virtual-only in 2021 and hybrid in 2022, we return in 2023 with another hybrid event, allowing in-person exchange for those who are able to attend in lovely Seefeld (Tirol), Austria. For those unable to attend, all sessions will also be streamed online and recordings will be available after the event.
From 6G Flagship,Professor Markku Juntti gives a tutorial on ISAC and Reconfigurable Intelligent Surface (RIS) as a System Enhancement.
Related Events