6G Flagship for Industry – from innovation to co-creation
6G FLAGSHIP Ecosystem
For Industry
Partner with us for exploration and trials towards 2030!
6G Flagship offers many possibilities for the industrial sector. First of all, we help to match the best researchers and companies together in joint projects. In addition, our experimental platforms and cooperation networks facilitate 5G and 6G research.
Join us and become a forerunner in digitalisation!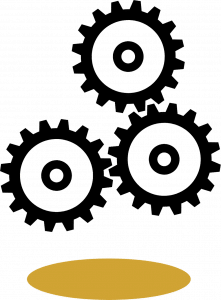 INNOVATE, CO-CREATE, ACHIEVE
6G Ecosystem Projects
Project opportunities within the 6G Ecosystem vary from open multi-partner projects to tailored company-focused innovation projects. Commercialisation of research results and IPR management in the ecosystem produces patentable and patented research outputs and technology transfer possibilities directly benefiting partner companies.
6G Flagship
Experimental Platforms

5G Test Network
5G Test Network offers a dedicated sandbox to explore latency, speed, energy consumption and optimal 5G architecture – and more!
---
6G Flagship
Cooperation Networks

Allied ICT Finland
Allied ICT Finland is a collaboration network of Finnish ICT research institutes and their cities, national ICT ecosystems, hundreds of researchers and a large number of companies.
MEET US
Upcoming Events
6G Flagship brings together global experts to boost 6G research and development. Our events include e.g. numerous webinars and workshops which take place online during the pandemic. Large scientific events, such as the annual 6G Wireless Summit, are unique platforms to explore future visions and to discuss jointly the steps which will lead us towards sustainable 6G.
Find the events and material which interest you most and join the builders of 6G!