6G in a nutshell
Frequently Asked Questions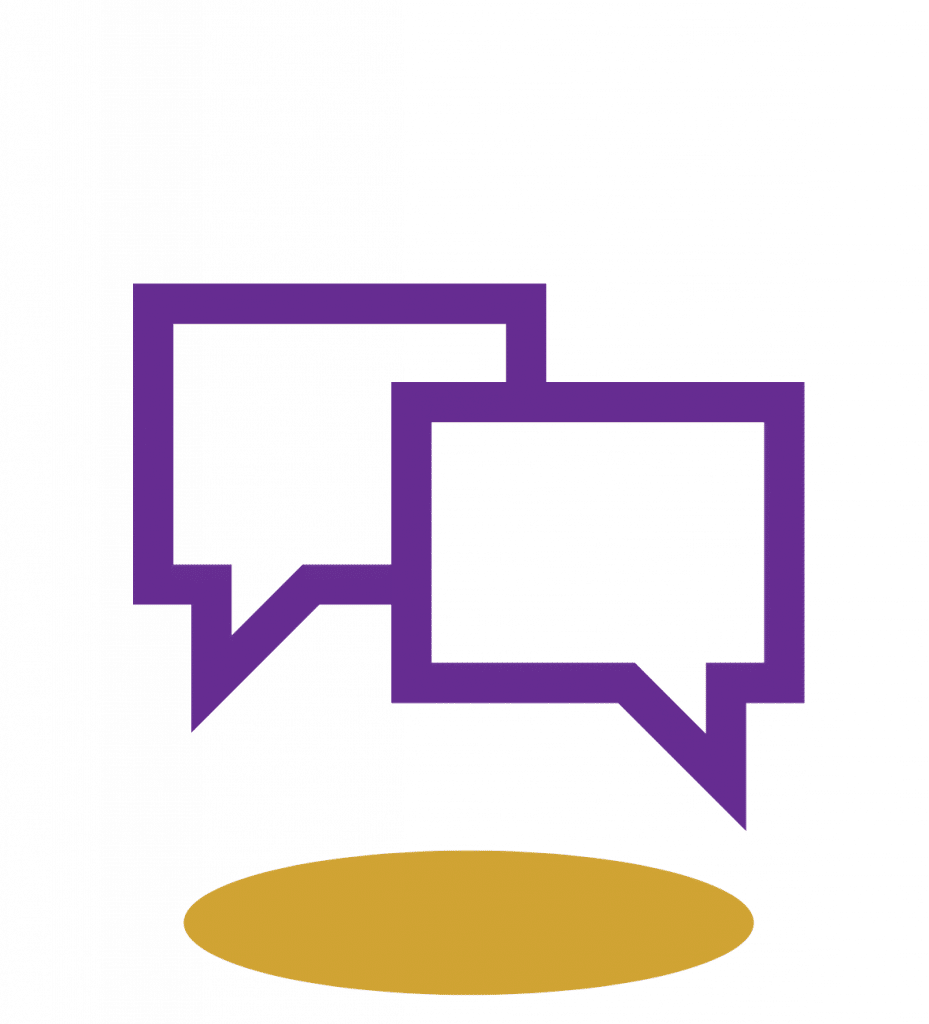 Questions on
6G in general
6G stands for sixth generation wireless. It will include relevant technologies considered too immature for 5G or which are outside the defined scope of 5G.
6G Flagship was the first 6G programme to start developing 6G technology, already in mid 2018.
One of the key things 6G will need to do is to provide tools for massive automation of the 2030s society. It will also have to help in fulfilling United Nations sustainable development goals. Speaking from a more technical perspective, it will help merge the physical, digital and biological worlds, offering us smart applications for our daily life.
6G will operate at terahertz frequency bands, delivering a peak data throughput of 1,000 gigabits/s with an air latency of less than 100 microseconds. When comparing 5G and 6G network speeds, 6G is predicted to be 100 times faster than 5G, with improved reliability and broader network coverage.
6G Flagship Vice Director, Professor Ari Pouttu, discusses what 6G is in his keynote.
Professor Matti Latva-aho explains how 6G will change the world
In the 2030s, 6G will merge our physical, digital and biological worlds. We have to solve how to get digital services to everybody, anywhere globally, and do it guided by the UN sustainable development goals. Professor Matti Latva-aho, Director of the world's first global 6G research programme, tells what's in store.
6G Flagship envisions a future society towards 2030, which is data driven and enabled by near-instant, unlimited wireless connectivity. 6G will emerge around 2030 to meet the expectations that 5G did not meet and new ones fusing AI-inspired applications in every field of society with ubiquitous wireless connectivity.
Key driver for 6G are the ways in which data is collected, processed, transmitted and consumed within the wireless network.
The 6G Flagship aims to solidify a global 6G research vision that considers future productivity and service quality demands, among other things, but also focuses on the United Nations Sustainable Development Goals (UN SDGs) as significant drivers. To that end, the 6G Flagship creates a broad 6G ecosystem with its stakeholders to address how 6G can act as an enabler to aid in achieving the SDGs and how 6G development should incorporate the SDGs into the research and development phase.
Many challenges arise in developing 6G from technical, regulatory, and business perspectives. Higher carrier frequency operations and increased data use raise new questions about who can use data and spectrum in the new 6G ecosystem with shifting stakeholder roles.
Micro operators and private networks is definitely one of the ways to go. Micro-operator is typically a player who can build networks, specifically for verticals. They can optimise their product portfolio to produce services for niche consumer groups.
Professor Ari Pouttu discusses this in more depth on the video.
Questions on
Technical aspects of 6G
These frequencies will not be feasible soon. It could take until late 2030s.
Professor Ari Pouttu discusses this in more depth on the video.
In Shannon's famous paper, there is a meta-data type of thinking. Research has started a couple of years ago on these principles. It's difficult to say if this will be available already in the early stages of 6G.
Professor Ari Pouttu discusses this in more depth on the video.
It's all about speed of light. 100μs (microseconds) is basically 30km. It cannot be that long. If we talk about 100μs, we typically talk about few kilometres.
Professor Ari Pouttu discusses this in more depth on the video.
As 5G enters the deployment phase, 6G Flagship assists global industry in finalizing the 5G standard, mainly through collaborative projects, trials, and demonstrations. Simultaneously, 6G Flagship experts are already working hard on critical technology components and solutions for the wireless era of 2030. Wireless Connectivity, Devices and Circuit Technology, Distributed Intelligence, and Human-centric Wireless Services are the four interconnected strategic research areas within the 6G Flagship. All of them aim for major scientific breakthroughs.
6G Flagship is an eight-year program that began in May 2018. The primary goals of the 6G Flagship are to assist companies in finalizing the 5G standard by conducting technology and system pilots, to develop the fundamental technology components required for 6G systems, and to accelerate the reliable, robust, and secure digitization of society through 5G and 6G. These three themes are intertwined.
So far, the 6G Flagship results have been documented in 1776 peerreviewed scientific publications.
In September 2019, 6G Flagship published the world's first 6G white paper, which describes the 6G vision and key research questions for 6G development. The white paper focuses on the major research challenges and contributes to creating a research agenda for the next decade. The white paper is based on a workshop during the first-ever 6G Wireless Summit in 2019.
Since the first white paper, 6G Flagship has led 12 expert groups to create 12 additional white papers.
One group focused on the relationship between 6G and the United Nations' Sustainable Development Goals (UN SDGs). Another looked into connectivity for remote areas. Both posed significant societal issues. A third expert group created 6G business scenarios. The remaining groups covered validation and trials, broadband connectivity, networking, machine learning, RF and spectrum, edge intelligence, security and privacy, critical and massive machine-type communications, and localisation and sensing.
The papers have proved to be of tremendous interest all over the world, with a total of over 1 million downloads.
Every two years, 6G Flagship produces reports for the Academy of Finland. These reports are only for internal use.
more questions?
Contact Us
Didn't find what you're looking for yet? Give us a shout.