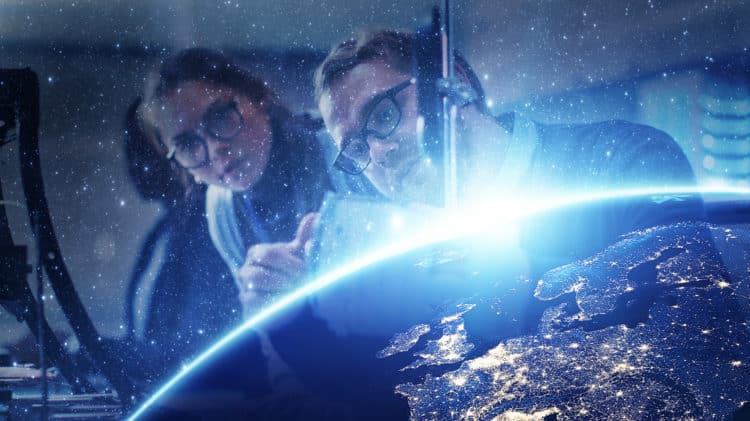 EU Horizon windfall⁠ for 6G Flagship research
6G Flagship's reputation as the European Union's leading 6G research entity gets confirmation as Horizon Europe, the EU's most significant investment in European research and innovation, approves twelve new project proposals. The 6G Flagship proposal acceptance rate was outstanding, at approximately 50%.
Twelve new projects — from Terahertz (THz) integrated systems enabling 6G Terabit-per-second ultra-massive MIMO wireless networks to truly sustainable IoT, light-based energy harvesting, and THz Reconfigurable Intelligent Surface (RIS) assisted ultra-high data rate wireless — will begin in 2023. Another four projects will start within the Faculty of Information Technology and Electrical Engineering at the University of Oulu, where the 6G Flagship programme resides.
The Oulu University's 6G Flagship funding for all projects is 9.56M€ over three years. For all partners involved in the 12 projects, the total Horizon funding is 102 M€. This means a great many opportunities for talented doctoral and postdoctoral researchers and professors to join the 6G Flagship's research efforts.
The European Union launched its most extensive ever research and innovation program to support its industrial transformation. Horizon Europe seeks to stimulate growth, trade, and investment while having a significant social and environmental impact. It aims to deliver on the Paris Agreement through the green transition and to foster the development of the digital economy by investing in key enabling technologies. The total budget of Horizon Europe is €95.5 billion (US$113 billion).
"6G Flagship's mission is industry-driven R&D, so we are delighted that the EU has endorsed this approach. We can now proceed at an even wider front to create a competitive European digital industrial ecosystem and make Europe the global leader in 6G," says Professor Ari Pouttu, Vice Director of 6G Flagship.
"Industry transformation and the development of innovative industrial value chains are critical for the competitiveness of Europe, Finland, and businesses. To complement our research efforts, 6G Flagship works closely with industrial partners and the wider ICT community to help ensure that the market hears the results offered by research," affirms Professor Matti Latva-aho, Director of 6G Flagship.