UBISS 2023 – 11th International UBI Summer School 2023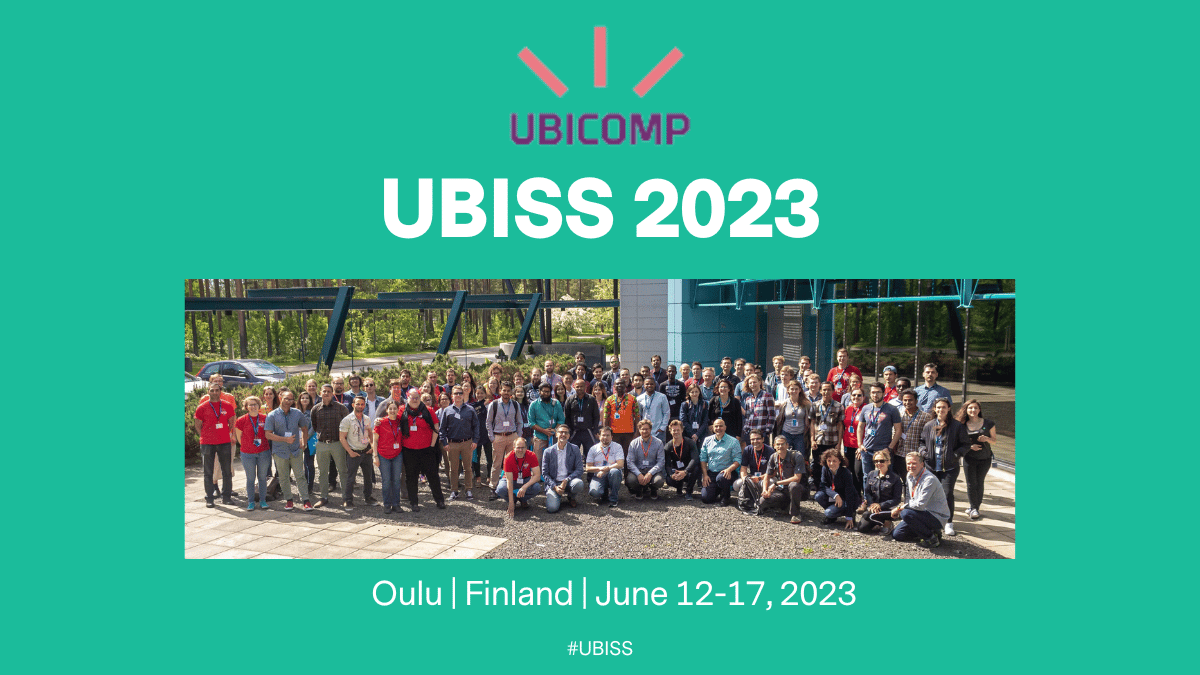 The 11th International UBI Summer School 2023 from June 12-17. Hosted by the renowned Center for Ubiquitous Computing of the University of Oulu, this week-long event will bring together researchers, students, industry professionals and public sector experts with distinguished mentors to provide hands-on experience on chosen topics.
UBISS stands out from other summer/winter schools due to the unique 6-day workshop format. Each event consists of 3-6 parallel workshops, where instructors provide a theoretical context and guide students through hands-on group projects throughout the week. Unlike traditional lectures or tutorials that are only available for a few hours, our instructors work closely with their students over an extended period of time.
UBISS aims to create an environment of interaction between attendees and offers a variety of social activities such as a party, dinner boat cruise and school dinner at the end of the week. To be chosen for this event, applicants must fill out an online application detailing their preferred workshop(s) and explain why they should receive acceptance into said workshops. All candidates are selected on merit through an international open call; instructors will then select potential students from these applications for inclusion within their workshop who can subsequently confirm attendance via registration.
To ensure that students are well-prepared, instructors will provide them with a reading package to review prior to the summer school as well as any pre-summer assignments. Upon successful completion of their projects and passing the final exam on the last day of UBISS, each student can be eligible for awarding 5 ECTS credits towards their studies (subject to approval from home institutions).
Related Events