NetworldEurope SRIA Webinar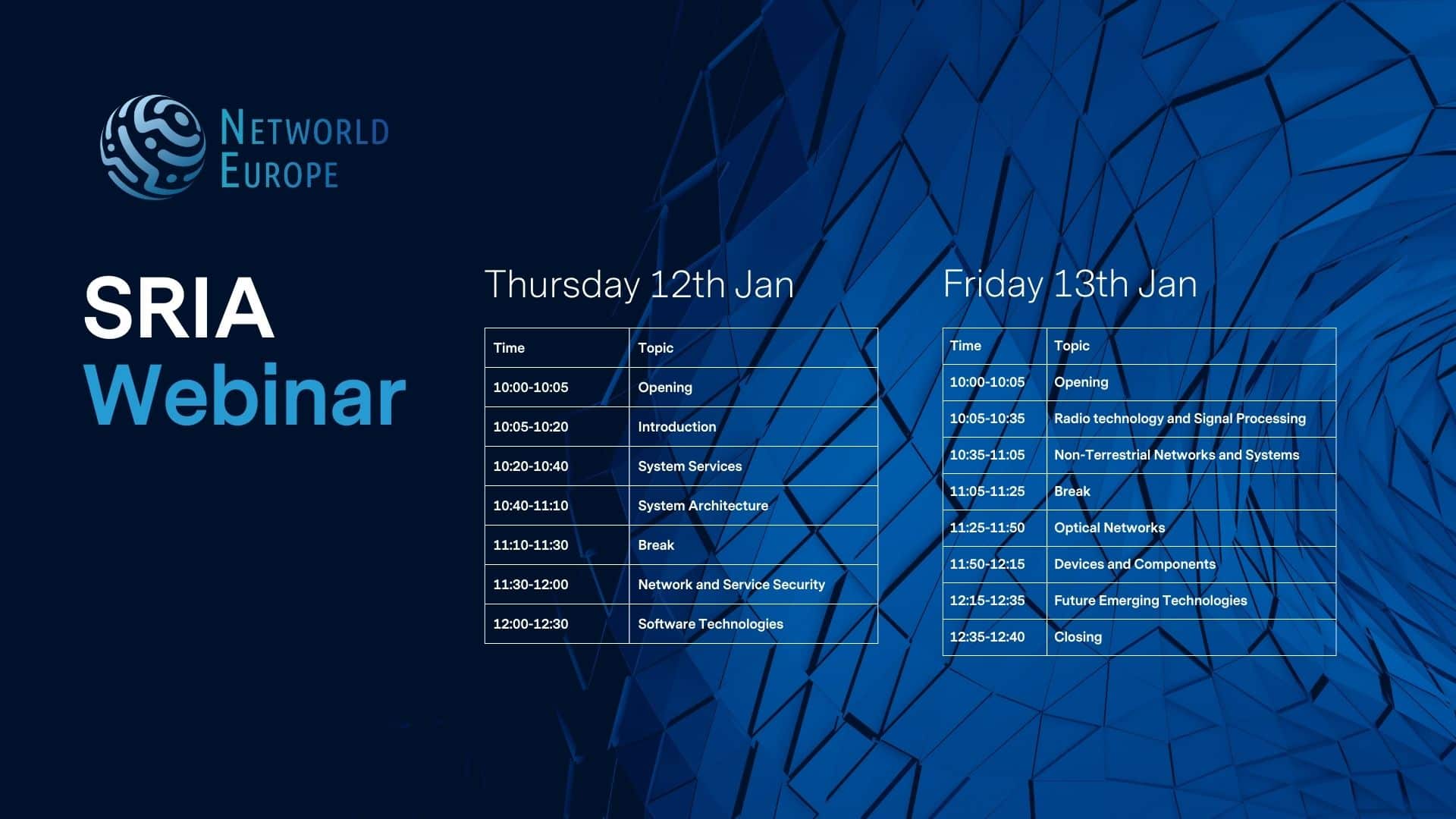 NetworldEurope SRIA Webinar is organised on January 12th and 13th, 2023. This virtual event will feature a presentation of the recently released Strategic Research and Innovation Agenda (SRIA 2022) and provide a condensed overview of the challenges, visions, and discussions pertaining to a variety of technological domains that are highly relevant to European Research.
During the webinar, we'll delve into the technical annex of the SRIA 2022 and highlight technologies indicative of the innovations being sought for upcoming Smart Networks and Services calls.
Don't miss this opportunity to stay at the forefront of technology for European Research. Register today!