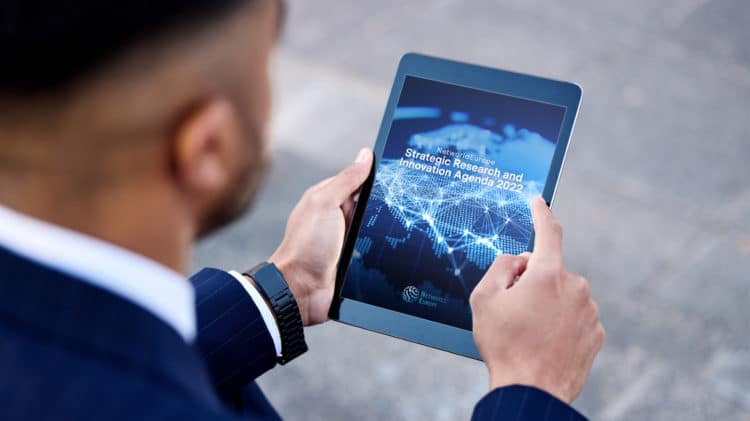 NetworldEurope Steering Board Approves Publication of Strategic Research and Innovation Agenda 2022
On December 13, the NetworldEurope Steering Board approved the publication of the Strategic Research and Innovation Agenda 2022 (SRIA). This document, which outlines a technological roadmap for the future, is the result of a collaborative effort involving approximately 200 experts from nearly 100 institutions. The Steering Board expressed its appreciation for the hard work of the entire team, with special recognition for the editors who played a crucial role in its creation.
The SRIA is divided into two main sections. The first, referred to as the "whitepaper," is a simplified overview of the technological roadmap. It has with a detailed section on reference specifications for technology at different points in time (called "nodes") and the expected technological features associated with those nodes. The second part, the technical annex, delves deeper into the key technologies that will shape the future of ICT, covering a wide range of technological domains such as optics and satellites. The whitepaper provides a summarized version of the technical annex for ease of reference.
The diversity of chapters is reflective of the importance of these technologies for various initiatives in European research. NetworldEurope will be actively engaging with interested stakeholders to discuss these views in the future.