White Paper on Machine Learning in 6G Wireless Communication Networks
6G Research Visions, No. 7, led by Samad Ali
Executive Summary
The focus of this white paper is on machine learning (ML) in wireless communications. 6G wireless communication networks will be the backbone of the digital transformation of societies by providing ubiquitous, reliable, and near-instant wireless connectivity for humans and machines. Recent advances in ML research has led enable a wide range of novel technologies such as self-driving vehicles and voice assistants. Such innovation is possible as a result of the availability of advanced ML models, large datasets, and high computational power. On the other hand, the ever-increasing demand for connectivity will require a lot of innovation in 6G wireless networks, and ML tools will play a major role in solving problems in the wireless domain.
In this paper, we provide an overview of the vision of how ML will impact the wireless communication systems. We first give an overview of the ML methods that have the highest potential to be used in wireless networks. Then, we discuss the problems that can be solved by using ML in various layers of the network such as the physical layer, medium access layer, and application layer. Zero-touch optimization of wireless networks using ML is another interesting aspect that is discussed in this paper. Finally, at the end of each section, a set of important future research questions is presented.
This white paper has been written by an international expert group, led by the Finnish 6G Flagship program at the University of Oulu, within a series of twelve 6G white papers published in their final format in 2020.
---
Please cite:
Ali, S., Saad, W., & Steinbach, D. (Eds.). (2020). White Paper on Machine Learning in 6G Wireless Communication Networks. 6G Research Visions, No. 7. University of Oulu. http://urn.fi/ urn:isbn:9789526226736
---
Dive deeper
Watch the Webinar
White Paper
Highlights
We provide an overview of the role of machine learning in 6G wireless communication networks. By looking at various problems in different layers of the communications protocol stack, we provide a suitable machine learning tool for each problem.
Applications that will be able to utilize machine learning within the broader scope of wireless communications such as UAV communications and networking are also studied and novel ideas and future directions for them are provided.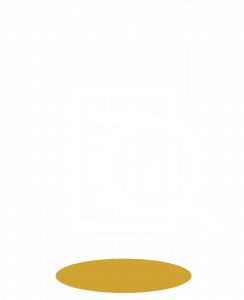 White Paper
Contributors
Samad Ali, University of Oulu, Finland
Walid Saad, Virginia Tech, USA
Nandana Rajatheva, University of Oulu, Finland
Kapseok Chang, ETRI, South Korea
Daniel Steinbach, InterDigital Inc., USA
Benjamin Sliwa, TU Dortmund University, Germany
Christian Wietfeld, TU Dortmund University, Germany
Kai Mei, University of Oulu, Finland
Hamid Shiri, University of Oulu, Finland
Hans-Jürgen Zepernick, Blekinge Institute of Technology, Sweden
Thi My Chinh Chu, Blekinge Institute of Technology, Sweden
Ijaz Ahmad, VTT Technical Research Center of Finland, Finland
Jyrki Huusko, VTT Technical Research Center of Finland, Finland
Jaakko Suutala, University of Oulu, Finland
Shubhangi Bhadauria, Fraunhofer Institute for Integrated Circuits IIS, Germany
Vimal Bhatia, IIT Indore, India
Rangeet Mitra, University of Quebec, Canada
Saidhiraj Amuru, IIT Hyderabad, India
Robert Abbas, Macquarie University, Australia
Baohua Shao, Warwick Institute for the Science of Cities, UK
Michele Capobianco, Capobianco – Business Innovation Management, Pordenone, Italy
Guanghui Yu, ZTE Corporation, China,
Maelick Claes, University of Oulu, Finland
Teemu Karvonen, University of Oulu, Finland
Mingzhe Chen, Princeton University, USA
Maksym Girnyk, Ericsson Research, Sweden
Hassan Malik, Prontominds O, Estonia