White Paper on Critical and Massive Machine Type Communication towards 6G
6G Research Visions, No. 11, led by Nurul H. Mahmood
Executive Summary
By 2030, our societies will become digitalized and data-driven, supported by key verticals like connected industries, intelligent transport systems, smart cities, etc. Machine Type Communication (MTC) encompassing its massive and critical aspects, and near instant unlimited wireless connectivity are among the main enablers of such digitalization at large.
The recently introduced 5G New Radio is the first wireless standard natively designed to support both aspects of MTC. However, it is evident that some of the more demanding requirements cannot be fully supported by 5G networks. Alongside, further development of the society towards 2030 will give rise to new and more stringent requirements on wireless connectivity in general, and MTC in particular.
The next generation wireless network, namely 6G, should therefore be an agile and efficient convergent network designed to meet the diverse and challenging requirements imposed by the societal trends towards 2030.
This white paper explores the main drivers and requirements of an MTC-optimized 6G network, and presents a set of research directions for different aspects of MTC that can be synthesized through the following six key research questions:
Will the main performance indicators of 5G, namely reliability-latency-scalability, continue to dominate in 6G; or will emerging metrics such as energy-efficiency, end-to-end (E2E) performance measures and sensing become more important?
How can different E2E service mandates with different KPI requirements be delivered through a multi-disciplinary approach jointly considering optimization at the physical up to the application layer?
What are the key enablers towards designing ultra-low power receivers and highly efficient sleep modes to support ultra-low-cost ultra-low-power or even passive MTC devices?
How can a disruptive rather than incremental joint design of a massively scalable waveform and medium access policy be tackled to efficiently support global connectivity for MTC?
How can new service classes characterizing mission-critical and dependable MTC in 6G be supported through multifaceted connectivity and non-cellular centric wireless solutions?
What are the potential enablers of long-term secure schemes considering the heterogeneous requirements and capabilities of MTC devices? How can lightweight and flexible usable ways of handling privacy and trust be designed in MTC by combining the user perspective with the technical perspective?
This white paper has been written by an international expert group, led by the Finnish 6G Flagship program at the University of Oulu, within a series of twelve 6G white papers published in their final format in 2020.
---
Please cite:
Mahmood, N. H., López, O., Park, O.-S., Moerman, I., Mikhaylov, K., Mercier, E., Munari, A., Clazzer, F., Böcker, S., & Bartz, H. (2020). (Eds.). White Paper on Critical and Massive Machine Type Communication Towards 6G. 6G Research Visions, No. 11. University of Oulu. http://urn.fi/urn:isbn:9789526226781
---
Dive deeper
Watch the Webinar
White Paper
Highlights
We present the main drivers, potential use cases, key requirements and new service classes pertinent to MTC in 6G networks.
We provide a bird's eye view of a holistic end-to-end MTC Network Architecture.
We discuss the challenges and potential 6G enablers of ultra-low power, massive and critical MTC.
We touch upon privacy, security and trust concerns in an MTC optimized 6G network.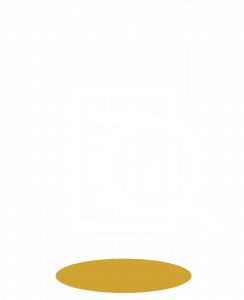 White Paper
Contributors
Editors
Nurul H. Mahmood, University of Oulu, Finland
Onel Lopez, University of Oulu, Finland
Ok-Sun Park, ETRI, South Korea
Ingrid Moerman, imec – Ghent University, Belgium
Konstantin Mikhaylov, University of Oulu, Finland
Eric Mercier, CEA-Leti, France
Andrea Munari, German Aerospace Center (DLR), Germany
Federico Clazzer, German Aerospace Center (DLR), Germany
Stefan Böcker, TU Dortmund, Germany
Hannes Bartz, German Aerospace Center (DLR), Germany
Contributors
Riku Jäntti, Aalto University, Finland
Ravikumar Pragada, InterDigital, USA
Yihua Ma, ZTE, China
Elina Annanperä, University of Oulu, Finland
Christian Wietfeld, TU Dortmund, Germany
Martin Andraud, Aalto University, Finland
Gianluigi Liva, German Aerospace Center (DLR), Germany
Yan Chen, Huawei Technologies, Canada
Eduardo Garro, Universitat Politècnica de València, Spain
Frank Burkhardt, Fraunhofer IIS, Germany
Hirley Alves, University of Oulu, Finland
Chen-Feng Liu, University of Oulu, Finland
Yalcin Sadi, Kadir Has University, Turkey
Jean-Baptiste Dore, CEA-Leti, France
Eunah Kim, ETRI, South Korea
JaeSheung Shin, ETRI, South Korea
Gi-Yoon Park, ETRI, South Korea
Seok-Ki Kim, ETRI, South Korea
Chanho Yoon, ETRI, South Korea
Khoirul Anwar, Telkom University, Indonesia
Pertti Seppänen, University of Oulu, Finland