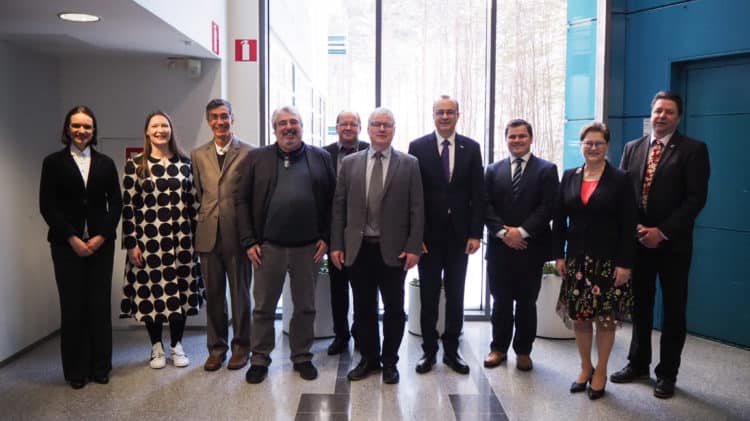 University of Oulu's 6G Flagship and Inatel collaborate to develop advanced solutions for rural 6G networks
The University of Oulu's 6G Flagship and the Brazilian research institute Inatel have announced a collaborative effort to generate solutions that can be integrated into 6G networks, allowing for more advanced mobile communication services in remote and rural areas. Through this partnership, both parties are determined to make technological advancements through cutting-edge developments.
The purpose of 6G Flagship and Inatel cooperation is to unify technical abilities in 6G networks' facilitating technologies, take advantage of the similarities between Brazil and Finland, create cutting-edge solutions, amalgamate the outcomes achieved by Inatel's and the University of Oulu's researchers as well as to impact related regulations such as global 6G system requirements that ITU-R sets up with national regulators.
The project aims to open up innovative techniques and technologies to support mobile communications network applications in rural communities in the next three years. The plan promises substantial advantages across various verticals, such as smart farms, e-healthcare services, government services, logistics organisations, mining enterprises and many more.
Inatel and the University of Oulu have a long history of research collaboration. This work plan will promote a joint effort towards developing a future mobile network for rural and remote areas that can address the Brazilian and Finnish challenges.