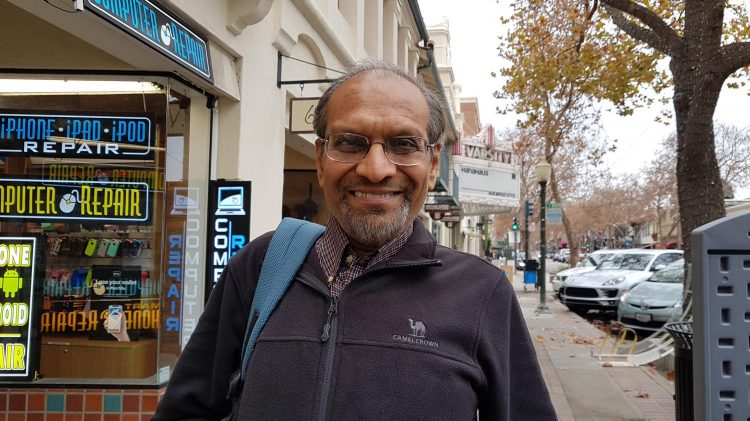 Sudhir Dixit – Connecting the Unconnected with 6G
Connecting the unconnected is a driving force for Dr. Sudhir Dixit, a docent of the University of Oulu, who brings his long industry experience especially from Nokia and HP, but also from several startups, societies and foundations, to the 6G Flagship program. Dixit's wide global experience and visions help in gently shaking up the research community, which often operates in a comfortable vacuum. Dixit shared his views on global connectivity in Palo Alto, at the heart of the Silicon Valley, where he has worked for the last 12 years.
Looking for radically new openings, Dixit became the co-founder of the Basic Internet Foundation, which is based in Oslo, Norway and currently heads its US operations. The foundation, which started in 2010, has the mission of bridging the digital divide through providing affordable access to internet.
-Our experience shows, and everybody knows that 3 to 4 billion people are still unconnected and that is about half of the world's population, Dixit said. Yet, Internet connectivity should be a necessity similar to the utilities like electricity, clean water and a safe environment, he added.
The challenge is that many people do not recognize the potential and value of internet for their everyday lives because they have never had the opportunity to experience what internet can do for them. At the same time, more and more interaction with the outside world happens through e-services such as banking, healthcare and transportation both in the western world and in the developing world, Dixit said.
The foundation has discovered that as little as 10 minutes of video consumption is equivalent to providing free service of Internet to 300 customers when they consume only non-video content. So, his team has created a solution which is based on a filter on the data content type.
-It is a necessity that people should have connectivity whether they subscribe to a mobile operator or not. We call it Internet Lte which allows you to consume non-video information for free.
It is a necessity that that people should have connectivity
Dixit described that with the solution, users will always get some limited internet connectivity no matter where they are, whether they are roaming across the world or across different operators. The whole idea is that villagers will be able to consume non-video content for free, and when they choose to consume video, a charge will incur. Therefore, they can for instance send an email response, make a banking transaction or a reservation at any time for free, Dixit pointed out.
The foundation is currently piloting the solution in four villages in Tanzania with funding from Research Council of Norway. The sustainable solution uses solar panels because in many parts of the world, especially in Africa, there is no power grid in many of the villages, Dixit noted.
The approach focuses in particular on four United Nation's sustainable development goals (SDGs), Dixit said.
-One of them is gender equality, the second one is healthcare, the third one is employment and the fourth one is education. So the government has a role to play.
6G Flagship, in its turn, also promotes SDGs as a cornerstone for 6G development, which is discussed in the recently published 6G White Paper. It introduces four areas driving 6G research including sustainability goals and societal challenges. The research program and the foundation share the same vision to bridge the digital divide to meet the United Nations SDG goals as defined in their 2030 agenda, Dixit underlined.
6G Flagship already works on new and improved solutions for networks, devices, services and applications towards 2030. At the network level, wireless backhaul technologies of microwave, satellite and optics are highly relevant, Dixit said. At the service level, on the other hand, 6G Flagship researchers can contribute to applications that deliver content from the edge of the network and design security and authentication for the user, Dixit added.
-The definition of 6G should include not only the technical performance requirements but also the impact on the society as a whole without leaving the developing countries behind, Dixit said.
This success criterion would require the development of applications relevant for the local population, low cost network rollout and engagement of the community through the technologies of crowd sourcing and cloud computing. An important area of study is therefore novel human-computer interaction methods that minimize text input and output and support content in local languages, Dixit said.
Impact on society, without leaving the developing countries behind, should be included in the 6G definition
Working together with a large group of stakeholders, 6G Flagship has the potential to create global impact.
-6G should endeavor to balance and optimize the rather different goals and objectives of the various stakeholders. And, it should be possible because 6G would be significantly softwarized enabling immense programmability and agility to meet the varying demands of the different regions of the world.
Through ICT, 6G can help in meeting the 17 SDGs of the United Nations and hence uplift the quality of life for everyone regardless of their location and background.
In 6G development, the Flagship program can be a leading thought leader and education provider raising the importance of bridging the digital divide by connecting the unconnected, Dixit said. Young people will play a key role in this transition. Dixit said that he sees three main career paths supporting sustainable development via global future connectivity.
For researchers there are a number of interesting, unsolved problems such as in interference mitigation, beamforming and massive MIMO, Dixit listed. In short, how to get more bits out of one hertz of the bandwidth? Research on block chain technology, AI and machine learning will also captivate researchers' interest for years to come. Another is telecom network transformation to converge with the software-driven IT infrastructure, Dixit added.
For entrepreneurs and start-up people, Dixit sees uncountable new business opportunities because of the ability of 5G or 6G to provide a new level of performance. New use cases that will be supported in different industry verticals will call for a new generation of entrepreneurs.
For specialists in governmental and regulatory bodies, Dixit foresees a major role in creating strong impact on the national GDP by making people, who are living in rural areas and in villages, part of the digital economy. As governmental bodies generate more employment opportunities and enable women's empowerment, they will also give control to people about their lives, about what they can do, Dixit said.
Dixit himself has a clear vision on his own contribution for 6G development.
-What I am mostly interested in is connecting the dots about where the various technologies are. How can we combine them into creating services and applications that can be rolled out? That is what makes me excited about.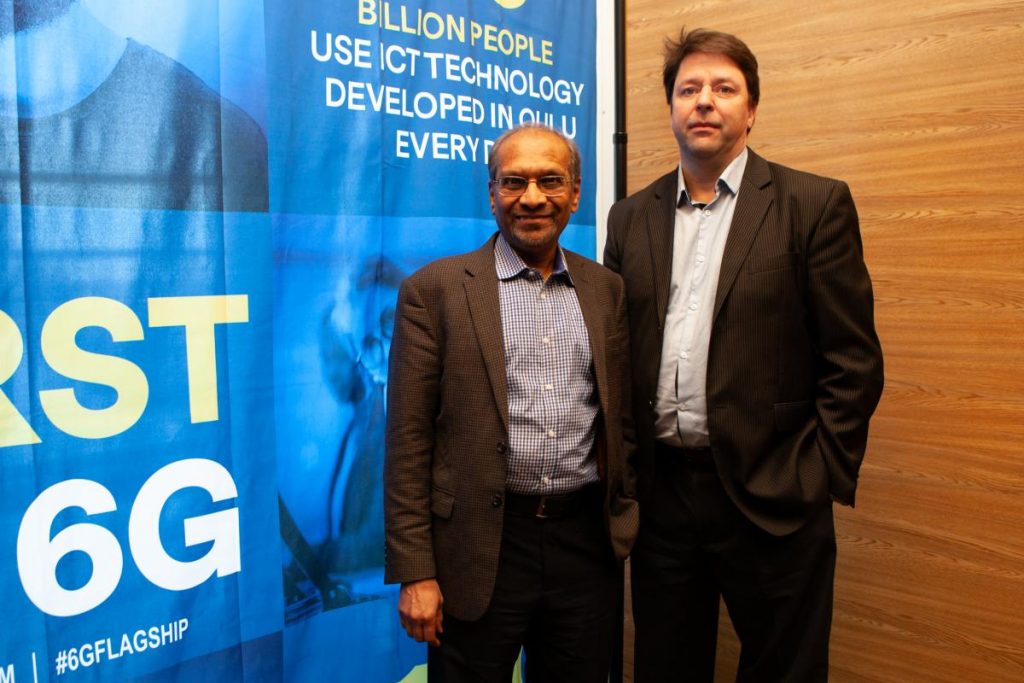 Text: Hanna Saarela
Photo: Janne-Pekka Manninen