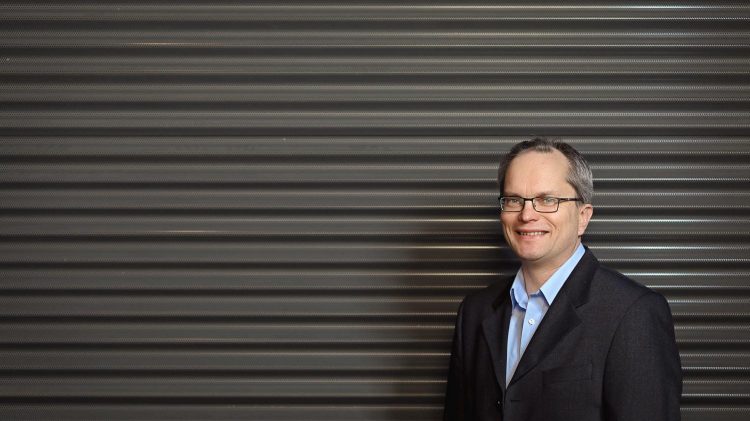 Professor Markku Juntti: "6G Is The Glue That Binds Everything Together"
Here is a sentence one hears a lot when talking to Professor Markku Juntti: "Well, this is not my core expertise–but it is of course very closely connected to what I do."
Juntti is an expert in radio signal processing which means that, yes, while he is not strictly speaking an expert in information security, IoT, logistics, AI, traffic, health technology or whichever of the many subjects we touched on in our conversation, his expertise really is crucial to them all.
And he has a lot to say about them. Juntti is a seasoned researcher and is currently the head of the Center for Wireless Communications (CWC) at the University of Oulu. He has held his position at the University since 2000. His research has focused on multiantenna and multiuser communications technology and related signal processing with applications in telecommunication systems from 3G all the way up to 5G and obviously now focusing on 6G. In 2019, he was elevated to IEEE Fellow which is the highest grade of membership of the globally leading scientific and professional association, the Institute of Electrical and Electronics Engineers. The grade of IEEE Fellow is recognized by the technical community as a prestigious honor as well as an important career achievement.
But back in the days when Juntti first started working in the field, GSM systems were a new-fangled thing. This was the era of Soviet leader Mikhail Gorbachev making his first cell phone call with a Nokia phone the size of a brick. The Soviet Union's leader's call took place in Oulu while Juntti was a second year undergraduate student in the electrical engineering program of the University of Oulu.
"The foundation for 3G was laid in those days. It was a very exciting time for a radio engineer. In a network there are always many users and corresponding signals, and these signals have to be separated and controlled somehow. The number of users and signals has of course increased exponentially. 4G brought multiantenna systems like MIMO [multiple-input and multiple-output] and, lately, massive MIMO to support the broadband data services in our mobile phones," Juntti says.
Juntti says that 6G will be a pervasive element in research, technology and society.
"It's the glue that binds a lot of things together. It has an impact on all the areas of ICT, naturally, but also on many other industries and businesses. 5G already will revolutionize many businesses which will take advantage of the massive amounts of data from networked sensors which will number in the billions. The amount of data and analytics in 5G will bring huge opportunities to all the sciences and industries, not to mention 6G," Juntti says.
5G and 6G will bring about enormous and to a large extent yet-unforeseen changes, applications and consequences in business, but they will also provide hugely exciting opportunities for researchers. And the University of Oulu is well-poised to be at the forefront of research, Juntti says.
"I enjoy teaching and that's one of the most rewarding aspects of my job. I really want to encourage young people to come and study with us. That's how change comes about, through people who study and graduate and then go out into the world. There are students from Oulu who are working in all the continents of the world–aside from Antarctica. So far," Juntti points out.
"Furthermore, this is an excellent university to study future development of wireless networks. One of the key factors in this is the business ecosystem that exists in Oulu. We wouldn't be able to do ground-breaking research without such close ties to industry, as all engineering sciences are applied in the end. This is also a multidisciplinary university: for decades we were the only university in Finland that housed technology, medical science and natural sciences under one roof," Juntti continues.
But let's consider the future for a moment. Autonomous cars, AI, smart homes and connected appliances are standard fare when talking about 5G and beyond. What are the things Juntti expects will happen and become part of our everyday lives?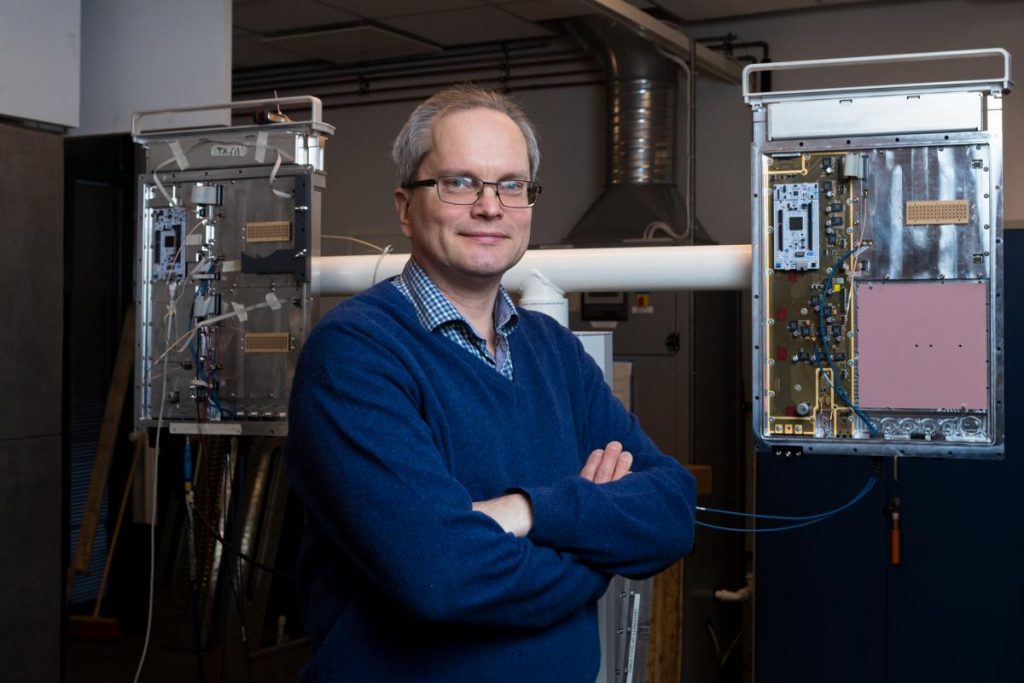 "Well, things like edge computing will change the way we consume entertainment. In Las Vegas at the CES 2020 they were already talking about people having their own movie theaters in the future where they will be able to stream 8K video on-demand."
"Measuring, monitoring and real-time analytics of data will change healthcare and lead to earlier reliable diagnostics. Autonomous cars? Maybe in some form, but I don't think we will have so-called level-5 self-driving cars in all circumstances and on all roads. But they will observe their surroundings, transfer information to other cars or some database that is accessible to all. I'm sure there will be things like commercial local bus routes that will be operated by a driverless vehicle with a pre-defined path."
"Global challenges like climate change and sustainable development will be met in part through technology. There are a lot of comfortable actions we can take, such as using technology to fight food loss and waste by predicting demand more accurately. We won't be able to avoid having to take uncomfortable actions like giving up things we take for granted now. But I do see many opportunities in technology," Juntti summarizes.
But then there is information security. All of these things require not only low latencies and massive computational capacities but networks and devices people can trust.
"That's the whole thing. No one will use our wonderful networks and shiny devices if they can't trust them. We've seen that any given technology that has benevolent uses is also susceptible to malevolent uses. So, information security is extremely important and that cannot be over-emphasized," Juntti says.
The year 2019 was the year the world started seeing 5G 'in the wild', like commercial networks, 5G devices and so on. This year and the next will bring us exciting real-world applications in 5G, Juntti says.
"Last year the focus was on building the networks and basic technology in a sense. I think this year we will see more reinforcements in the application arena. There are many projects that will take advantage of 5G infrastructure and this year they will be pushing full speed ahead. I am specifically expecting to see concrete examples of applications in logistics, pilot projects in ports and so on. New applications in the new frequencies, this is what we will see this year."
As we now enter the new decade of the 2020's, we are one step closer to the sixth generation of mobile telecommunications. It will be an evolution, with many things already unfolding in 5G, but the eyes of many are already trained on the next decade.
Text&Photo: Janne-Pekka Manninen