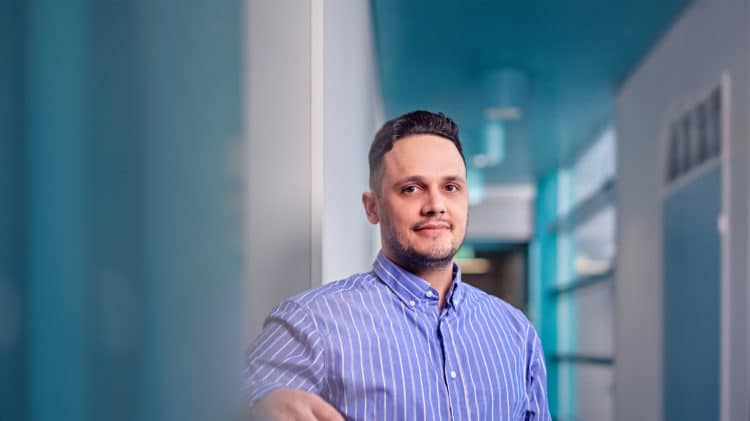 Onel L.A. López receives the Finnish Foundation for Technology Promotion prize
This year, the quality of Young Researchers of the Year applications the Finnish Foundation for Technology Promotion received was so high that TES decided to grant two prizes of € 10,000 each for the first time.
One of the winners is 6G Flagship's Onel Luis Alcaraz López, 33. López, a postdoctoral researcher and assistant professor, is working on wireless energy transmission by continuing his research into sustainable wireless systems, which he began while studying for his doctorate.
López's research focuses on energy-efficient solutions, algorithms, and protocols, as well as low-power distributed architectures and new green technologies that can reduce the energy consumed by charging and transferring energy.
The energy-efficient and green solutions I have been researching reduce the consumption of "dirty energy" that is harmful to the environment when charging equipment. The key to solving this challenge is wireless communication technologies," says López.
"The proposals were of a very high standard, and there were several top candidates. The committee hopes that some of the presentations will be made again in the coming years," says Jorma Kyyrä, Chairman of the Grants Committee of the Finnish Foundation for Technology Promotion. Harri Kopola, a member of the same committee, continues: "It's great that a whole new level of ambition has been found in Finnish research."
Read more about the Finnish Foundation for Technology Promotion prize and this year's winners (in Finnish) at www.oulu.fi.