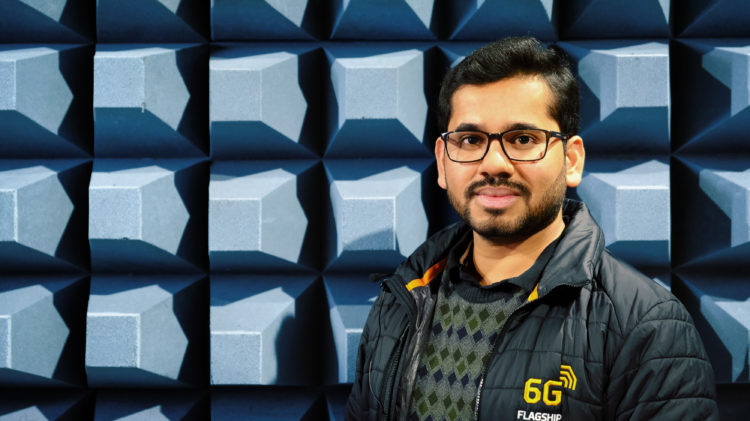 Muhammad Asad Ullah to Millennium Graduate Student Contest grand final
Muhammad Asad Ullah, a doctoral thesis researcher at the University of Oulu's Centre for Wireless Communications, was selected to participate in the grand final of the Millennium Graduate Student contest. The grand final will take place on October 26 at Marina Congress Center.
The research was selected by the highly competitive Millennium Graduate Student contest, and Muhammad Asad will present his research results and vision of future satellite MTC connectivity development on October 26 in Helsinki. 6G Flagship supported the blue-sky study on satellite/non-terrestrial IoT and machine-type connectivity of Muhammad Asad Ullah leading to his doctoral dissertation next year. The mMTC direct-to-satellite connectivity research focuses on solving one of the most prominent issues in furthering the development of the Internet of Things: how to connect devices that are based far from terrestrial base stations, especially those located in difficult or hard-to-reach areas.
The Millennium Graduate Student contest provides a platform for emerging researchers to present their work and make new connections. Participants representing Millennium Technology Prize partners, partnering universities, and VTT have three minutes to pitch how their research contributes to the solution of a current problem, promoting innovations for a better life.