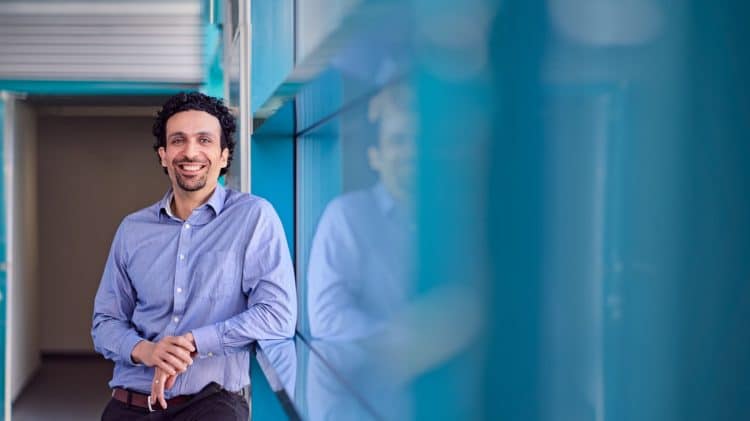 Mehdi Bennis receives the Taitaja stipend
This year the Taitaja stipend goes to Mehdi Bennis, Professor at the 6G Flagship at Oulu University and head of the ICON research group. The Taitaja stipend is a significant recognition of northern excellence, both financially and in terms of creating positive community spirit. It has been awarded by Oulun Osuuspankki annually since 2000.
The purpose of the scholarship is to recognise and reward the versatile excellence of the Oulu region. For many years, its beneficiaries have been private individuals and communities from the Oulu region who have made their home region recognised favourably through their work and competence in research, culture, or sports.
Bennis received the Taitaja stipend for his excellent work in ensuring that top talent finds Oulu and wants to stay in the city.
"I'm thankful and honoured to receive the Taitaja stipend," says Mehdi Bennis. It's great to be recognised for my work in 6G Flagship and the work carried out by all ICON researchers. This further encourages me to keep striving for excellence and exploring new frontiers. Above all, I would like to thank my family for their unconditional love and support since day one. None of this is possible without them."
Mehdi Bennis has been an esteemed researcher with the 6G Flagship since it began in 2018. He is also one of the most highly cited researchers worldwide, having published multiple papers with significant scientific influence over the last decade. His work is multidisciplinary and sits at the intersection of communication and distributed machine learning. He has also been actively involved in various research projects and industry collaborations related to distributed machine learning and ultra-reliable low-latency communication, to mention a few.
Oulun Osuuspankki is a customer-owned company with a dual focus: business and community. In their business role, they create financial good, which can be used in different ways to benefit the community. The Taitaja stipend is one demonstration of this.