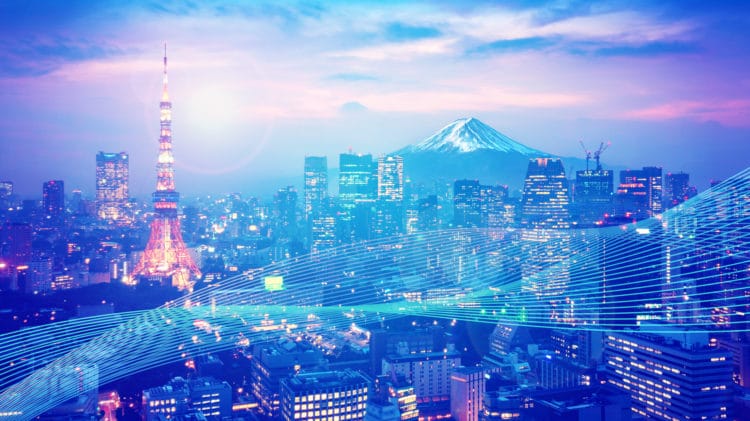 Finland and Japan intensifying collaboration in ICT
Near future collaboration directions on ICT field between Finland and Japan were discussed at The University of Tokyo today. Finnish delegation was led by Prime Minister Sanna Marin who gave opening keynote at the seminar. Japanese opening included PM Kishida's greetings.
PM Marin pointed out in her keynote address the importance of transparency and trust related matters when developing future services. Human centricity is needed at all levels of development. The global community must also pay attention to closing the digital divide as digital services must be reachable everywhere and by everyone.
Director of 6G Flagship, professor Matti Latva-aho was one of the members in the panel discussion. Other participants were Mr. Pekka Lundmark, CEO of Nokia, Dr. Paula Eerola, President of Academy of Finland, Dr. Hireki Tokuda, President of NICT, Dr. Makoto Gonokami, Chairman of Beyond 5G Consortium and Mr. Seiji Maruyama, Senior Executive Vice-President, NTT Docomo. The panel was initiated by Professor Takao Someya, Dean of Engineering school of the University of Tokyo and then moderated by Professor Akihiro Nakao from Engineering School of the University of Tokyo.
The message from Japan side was very clear.
"Concrete actions are needed to speed up collaboration in 6G systems research. One possibility would be to join some of the efforts related to testing and validating alternative 6G technology components", says Professor Akihiro Nakao.
Professor Matti Latva-aho pointed out that Finnish government has already set building national 6G test network as one of the priority areas in so-called Rapid Recovery Funds (RRF) programme.
"Finland has also today launched a national initiative called 6G Finland to bring together all relevant stakeholders in 6G RDI efforts. Japan and Finland can have strong influence on 6G development, but some grounds for funding collaboration are needed. A national research programme is under planning by Business Finland to possibly support these goals."