EuCNC & 6G Summit in Grenoble
Four days of telecommunications research talks, dazzling keynotes, special sessions, workshops, tutorials, and panel discussions were a tremendous success. From the 7th to the 11th of June, the who's who of Europe's telecommunications industry gathered in sunny Grenoble at the heart of France's Silicon Valley for the 31st EuCNC & 6G Summit.
This was the first large-scale European wireless community event after two years of Covid restrictions. Although the days were long and the topics were complex and serious, the exuberant joy of reunion among speakers and participants was tangible.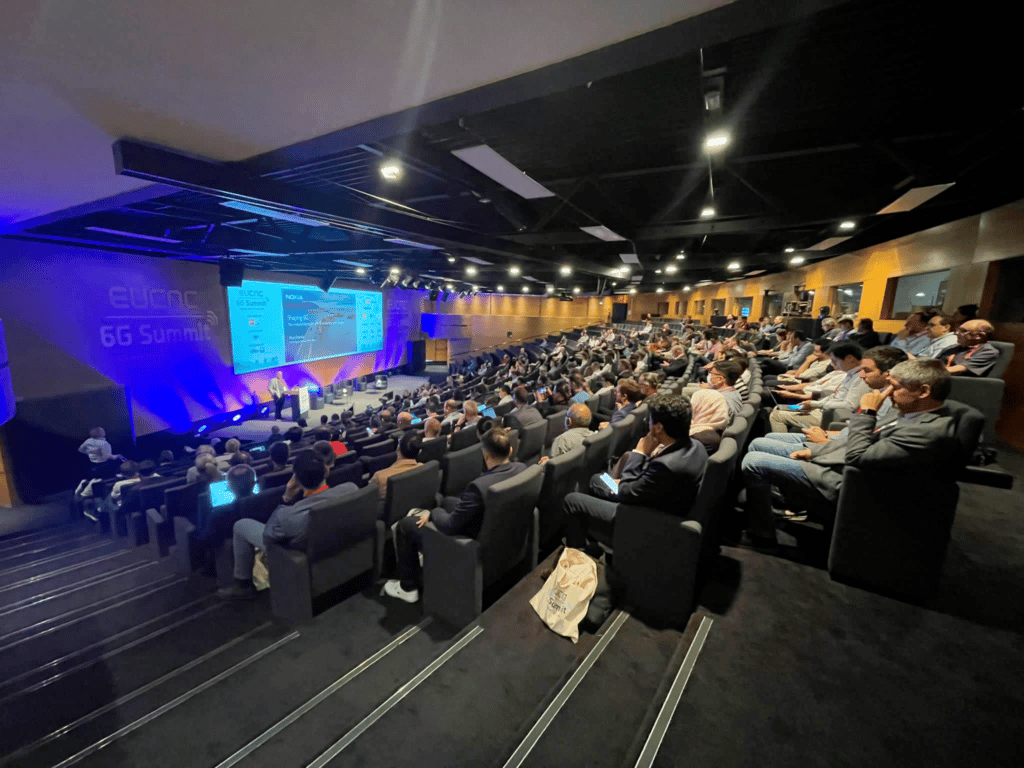 The European Union has taken extraordinary steps to mitigate the humanitarian crisis in collaboration with key stakeholders. First Covid, and now Russia's war on Ukraine, has underlined the importance of connectivity, and the importance of network resilience has gained appreciation.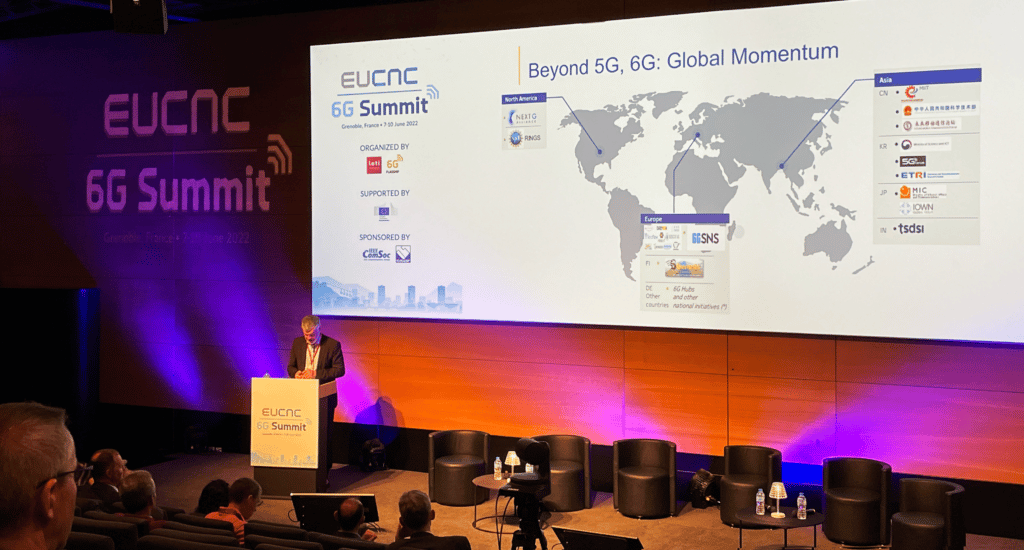 Although telecommunications conferences naturally give much credence to the various technical aspects, many speakers clearly emphasized the importance of the user, that they be the focus of everything we do, as well as the significance of going beyond the traditional mobile network operators. Understanding the increased need to address the entire supply chain, including microelectronics, also received particular attention due to Covid and the Ukraine war.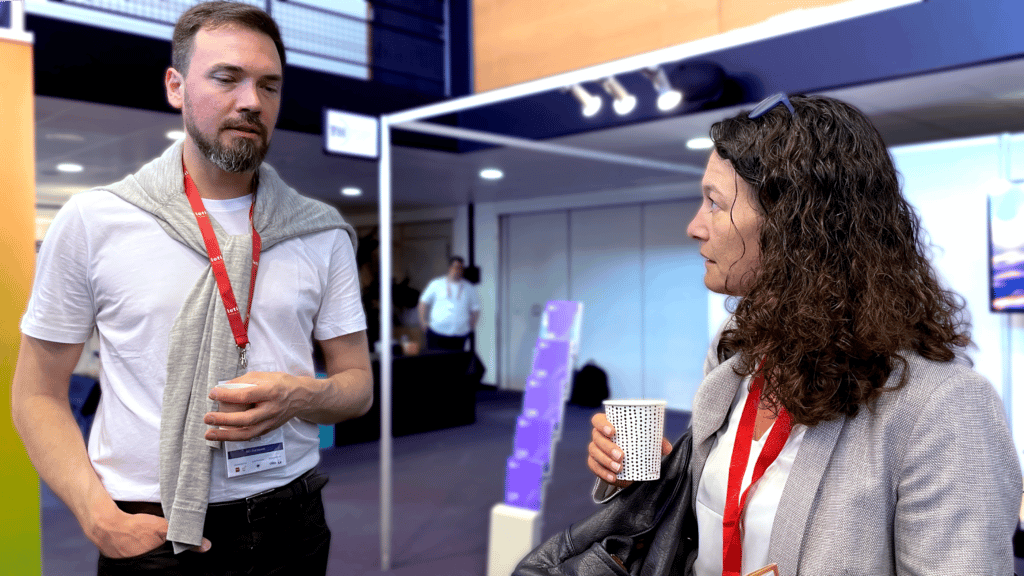 In the coming years, 6G systems are expected to provide a new leap forward in performance from Gigabit to Terabit capacities and sub-millisecond response times. New smart network technologies and architectures will need to dramatically improve connectivity infrastructures' energy efficiency to manage significant traffic growth while keeping electromagnetic fields within strict safety limits. Technologies will also need to serve as the foundation for a user-centric Next-Generation Internet and address SDGs such as technology accessibility and affordability.
"We are back in business organizing conferences like this. 522 conference guests on-site and 16 sponsors mainly from industry clearly show that both researchers and industries want to attend and support conferences. CEA-Leti did a marvellous job in practical arrangements which made us all enjoy these four days," says 6G Flagship Director, Professor Matti Latva-aho in reflecting on the conference.
This year is an important milestone toward 6G communications systems in European RDI. The European Partnership on Smart Networks and Services (SNS) collaboration should enable European players to develop technological capabilities for 6G systems as the foundation for future digital services by 2030. The scope goes beyond networking, encompassing the entire value chain, from components and devices to the Cloud, AI, and cybersecurity. Events like EuCNC & 6GSummit help bring together the many players who must ensure the trust, security, and competitiveness of future technologies beyond 5G and 6G.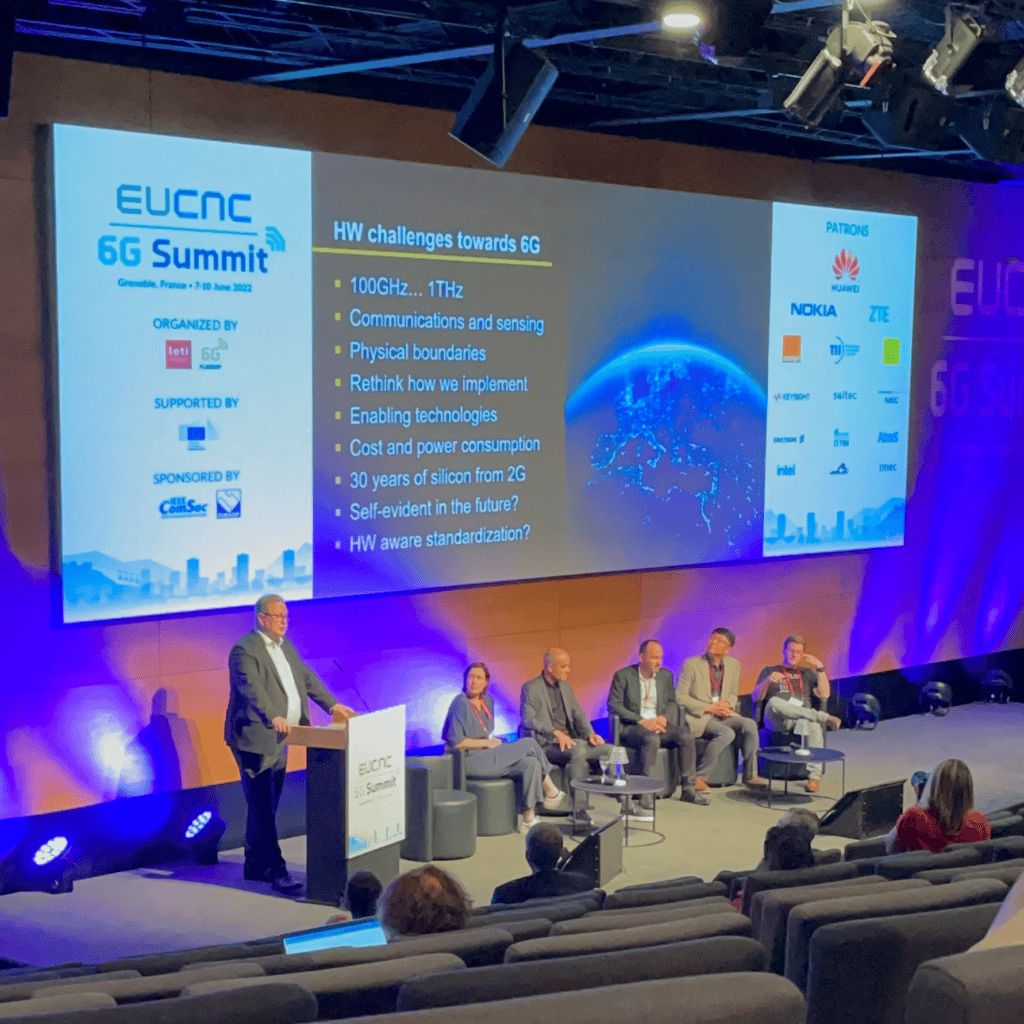 Thank you for making the 2021 EuCNC & 6G Summit a success. See you next year in Gothenburg, Sweden!
Visit the Virtual Conference Platform for recordings.