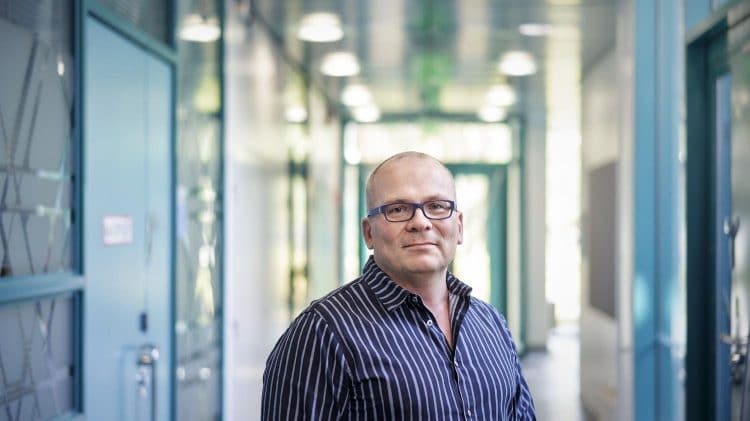 Connecting you with your digital twin: 6G will bridge the physical with the virtual
6G is about systemic disruption, which is why it is vital to look at the future of telecommunications from a variety of multidisciplinary perspectives, says Professor of Practice, Seppo Yrjölä.
Working in mobile telecommunications from 1G all the way to 6G means that he has quite the expertise. Right now, Yrjölä holds a position as Principal Engineer at Nokia and his part-time professorship in techno-economics of future wireless communications services and networks at the University of Oulu.
-I've always been interested in research, going deeper into things and creating visions of the future. As the pace of business is becoming faster and faster, it is really crucial to make time for a longer-term perspective. And this is exactly what the 6G Flagship is providing: well-founded, thorough research combined with the practicalities and realities of business, Yrjölä says.
Yrjölä describes his lot in 6G research as looking at three things: disruptions in technology, development of business models and regulation and policy.
-In my career I've learned that innovation happens where different disciplines and domains overlap. You're not looking at technology as just technology, but you're considering the environment, societal change, policies, sustainability and so on.
In economics there has been a shift into service-based business models, platform economies and the ecosystems therein. The wireless world has long been connectivity-based, which is now more and more about connecting things (the famed 'Internet of Things', or IoT) as well as people. Technological drivers of innovation and business are things like artificial intelligence and the pursuit of growing productivity, whereas sustainability goals and societal challenges stem from global themes like education, health and well-being, privacy, aging, urbanization, and climate actions. Yrjölä's LInkedIn profile statement encapsulates this idea like so: "Digitalizing 70% of the GDP that has not yet been digitalized."
-To me, the Flagship is about building the innovation network all of these things in real-time. Connecting the physical world, ie. things, and the digital world, digital twins and the biological world, us humans. Connecting people, connecting things and also connecting intelligence, Yrjölä says.
6G and its promise of near-instant wireless connectivity drives the development of computing. As Yrjölä sees it, there will be a shift from centralized intelligence such as giant server farms in cities around the world to the local edge cloud. Things like augmented reality will require image analysis done in real-time, the response appearing in a user's goggles or some kind of eyepiece in a way that feels like reality.
-Let's say I'm in Japan and I want to read the content information of a food item that's in Japanese. A translation will be superimposed on the item as I'm looking at it and further, while looking at the next sushi bite, 6G sensing tells me the grade of the fish. Data will no longer be sent to central analysis and then reported back, but this will happen in the edge cloud which follows the user. This is connected intelligence, augmented intelligence, Yrjölä explains.
As the way data is created, processed and consumed changes, so will things like data ownership, business models and policy.
-We will move from owning to access. No one mobile operator will own all of the resources in the future. More localized networks will be set up on an ad hoc basis and they will be virtual resources. This means that in the marketplace it will be about aggregating and brokering. Another important question is who owns the marketplace? Who has access? Then we're getting into regulation and policy, one major aspect of which is who gets to do what with data? There are very different ways of looking at this around the world. In the U.S. it's about industry and business, in Europe it's about the individual and in Asia it's about the society, Yrjölä says.
Yrjölä spends more time on the point of privacy and security.
-For the human user, it boils down to two questions. Who can I trust? What can I trust? It's about trust in human-to-human, human-to-machine and machine-to-machine interactions. What are the checks and balances? Can I opt out? These are essential questions to 6G research.
When talking about bridging the physical, biological and the digital world, Yrjölä brings up the concept of mirror world, the digital representation of the physical and biological worlds. Yrjölä thinks of mirror world as a larger concept than just creating digital twins of physical objects like the size, shape, 3D images, properties and so on.
-It is about documenting all the physical properties but also including all the contextual and other data, the function, purpose, all the defining parameters. In a dressing room you can have a digital twin to see how a piece of clothing would look on you, but if you add things like heartbeat, blood pressure etc. you're getting closer to a proper digital twin needed to take care of your health and well-being, Yrjölä says.
Mirror world is the ability to move in the digital world, according to Yrjölä. One can have a fully virtual image of the engine room of an ocean cargo liner or an industrial production facility. This image can be used to design, optimize and redesign complex systems before making the physical changes.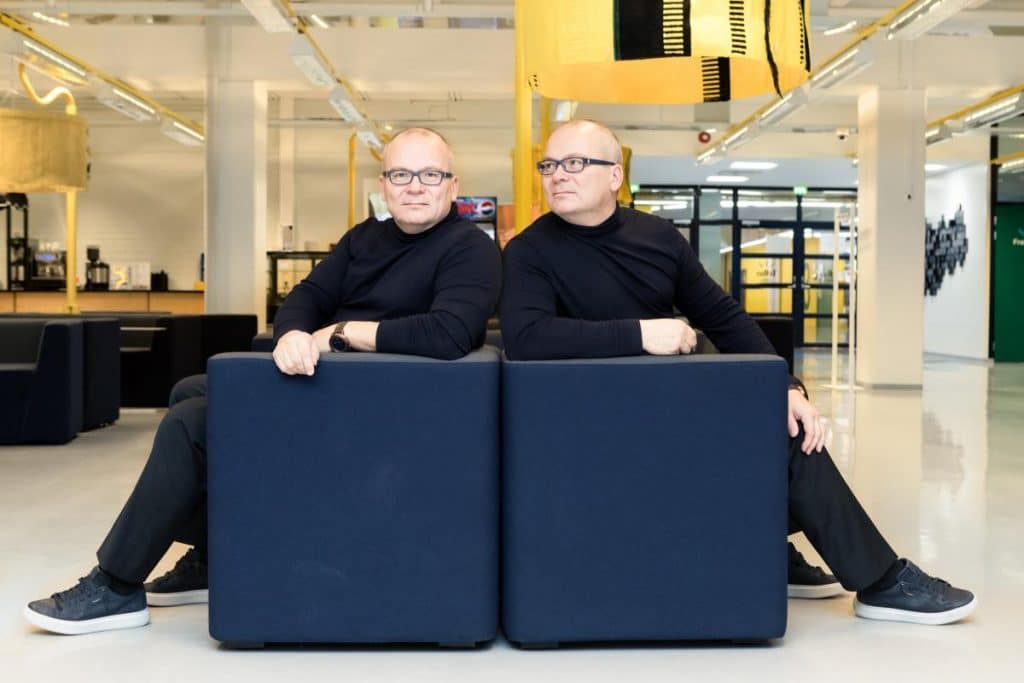 -All these digital twins are connected to create a real-time mirror world, and 6G is exactly that connectivity, Yrjölä says.
Looking at the possibilities and challenges of 6G means taking a long-term and big picture point of view, and Yrjölä says that it's all about a "multi/inter/transdisciplinary" approach to the research. Yrjölä has long histories with the different participants in 6G and is in many ways continuing his collaboration with many partners from before. At the same time, new people, new actors in the field and new ideas are welcome, Yrjölä says.
-I encourage everyone who is looking to contribute to the research to contact me and the Flagship. This year's first-ever 6G Summit in Levi in Lapland was a great kick-off to the research and a unique opportunity for all the players in this topic to get together under the same roof, so to speak, Yrjölä says.
Next 6G Summit in Levi is happening March 17-20 and that will be another extraordinary chance to see what's happening in 6G research and to shape it and the world of tomorrow. Invitation is open for experts and enthusiasts of future 6G technologies to join the writing process of twelve new themed 6G Research White Papers led by 6G Flagship senior researchers. Business of 6G expert group is led by Seppo Yrjölä.
Text&photo: Janne-Pekka Manninen