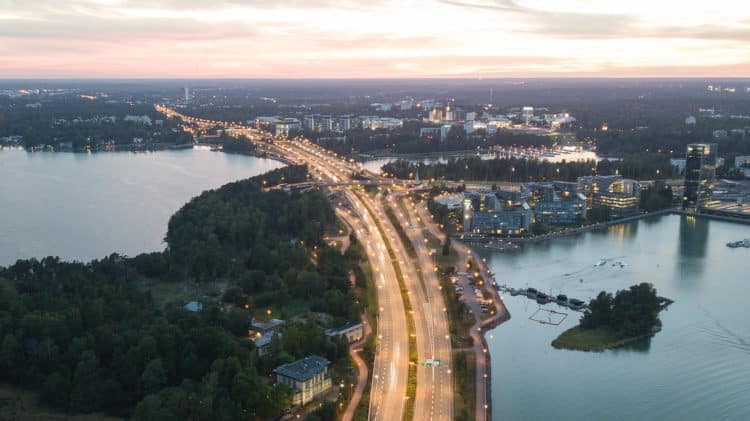 Academy of Finland's flagship projects stress importance of RDI funding for national growth
The Flagship projects of the Academy of Finland have issued a statement underscoring the importance of the new long-term funding plan for research, development, and innovation (RDI) in enhancing Finland's competitive edge and economic progress. The statement identifies three key areas of focus.
Attracting International Talent and Investments: The projects stress the importance of enhancing Finland's appeal to draw international experts and investors, ensuring the country becomes a hub for innovation and excellence.
Maintaining High-Quality Basic Research: The Flagships emphasise the need to support and maintain high-quality basic research conducted in Finland, as this forms the foundation for groundbreaking innovations and applications.
Fostering Strong Research-Industry Links: The statement calls for ensuring that research is closely connected to industry and society, providing an environment conducive to collaboration and knowledge transfer.
Read the full version of the statement in Finnish below!
---
Tutkimuksen lippulaivat:
Suomi tarvitsee korkeatasoista perustutkimusta ja lisää kansainvälisiä osaajia
Lippulaivojen kannanotto tutkimus-, kehittämis- ja innovaatiotoiminnan (TKI) rahoitukseen, 18.4.2023
Parlamentaarinen TKI-työryhmä jätti loppuraporttinsa maaliskuussa 2023. Työryhmän työn taustalla on 1. tammikuuta 2023 voimaan tullut TKI-rahoituslaki, joka lisää valtion tutkimus-, kehittämis- ja innovaatiotoiminnan rahoitusta merkittävästi vuosina 2024–2030.
Pitkäjänteinen TKI-rahoitussuunnitelma on keskeinen askel Suomen kilpailukyvylle ja talouskasvulle. Sen toteuttaminen vaikuttavasti vaatii nyt tärkeitä strategisia valintoja. Tässä ovat Suomen Akatemian lippulaivaohjelman tutkimushankkeiden yhteiset näkemykset TKI-rahoitukseen hallituskaudelle 2023-2027.
1. Kasvatetaan suomen kansainvälistä houkuttelevuutta osaajille ja investoinneille
Tavoitellun TKI-toiminnan saavuttamiseksi on ratkaisevaa, onnistummeko kehittämään kansainvälisesti kilpailukykyisiä, korkeatasoisia ja vetovoimaisia innovaatiokeskittymiä, joiden myötä osaamisen ja osaajien määrä Suomessa kasvaa. Keskeistä on panostaa huippuosaajien määrän lisäämiseen Suomessa – sen myötävaikutuksella kansainvälinen vetovoimamme kasvaa, mikä puolestaan auttaa osaajien ja investointien houkuttelussa laajemmin.
2. Huolehditaan, että suomessa tehdään korkeatasoista perustutkimusta
Menestys globaalissa kilpailussa edellyttää panostusta Suomessa tehtävään vahvaan perustutkimukseen. Sen merkitys TKI-järjestelmälle on kiistaton: perustutkimus ei ole erillään soveltavasta tutkimuksesta, vaan välttämätön edellytys radikaaleille innovaatioille ja korkeatasoiselle soveltamiselle. TKI-järjestelmä ei toimi ilman, että huolehdimme perustutkimuksen edellytyksistä. "Julkisen rahoituksen vaikutus on suurin, kun se kohdistetaan perustutkimukseen ja siihen pohjautuvaan korkeakoulutukseen", kirjoittavat yliopistojen hallitusten puheenjohtajat (HS 20.3.23). "Vain uutta luovalla perustutkimuksella…voidaan tuottaa sellaisia mullistavia ideoita ja uudistavaa osaamista, joka kääntää suomalaisten hyvinvoinnin uuteen kestävään kasvuun."
3. Varmistetaan tutkimuksen tiivis yhteys yrityksiin ja muuhun yhteiskuntaan
Suomen Akatemian lippulaivaohjelma on ensiluokkainen instrumentti korkeatasoiseen strategiseen TKI-toimintaan, joka aiemmin on hajanaisessa TKI-ympäristössämme ollut haastavaa. Tätä kannattaa kehittää edelleen. Lippulaivojen ympärilleen luomat innovaatioekosysteemit ovat onnistuneita alustoja yhteistyölle, joka kytkee eri toimijoita tiiviisti huippututkimuksen ympärille. Näitä jo toimivia kansallisia ekosysteemejä tulee kehittää resursseiltaan ja tavoitetasoltaan globaalisti kilpailukykyiseen mittaluokkaan, jolla houkutellaan kansainvälisiä yhteistyökumppaneita ja investointeja.