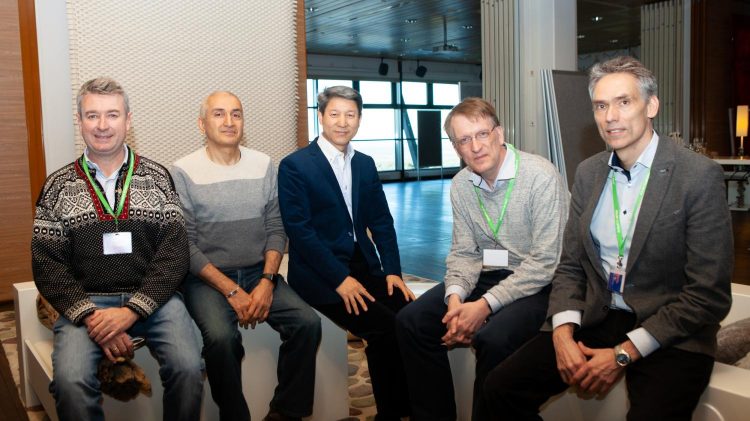 6G Flagship's board of experts want to push through hype and find meaningful solutions
The Scientific Advisory Board of the 6G Flagship programme convened for the first time in beautiful Lapland in the very first 6G Summit at the top of Levi ski resort. The director of 6G Flagship at the University of Oulu, Professor Matti Latva-aho, extended his gratitude to all the conference attendants as well as to the Board, patrons and sponsors.  The Summit was all about considering the future world beyond 5G and towards 6G. We decided to sit down with the Scientific Advisory Board and have a conversation on what the future holds.
The Board members are all experts in their respective fields and were delighted to have the opportunity to get together and meet face-to-face for the first time as a group. Among the members are professor Ullrich Pfeiffer, High-frequency and Communication Technology Chair at the University of Wuppertal, Henning Schulzrinne, Professor in the Department. of Computer Science at Columbia University, Behnaam Aazhang, Professor in Electrical and Computer Engineering at Rice University, Zhisheng Niu, Professor in the Electrical Engineering Department of Tsinghua University and Dr. Ian Oppermann, the New South Wales Government's Chief Data Scientist and CEO of the NSW Data Analytics Centre. Despite a busy schedule of presentations, the Board set aside some time for a roundtable discussion on 6G and what it means for them.
Professor Latva-aho has described his vision for the future as such: "The vision for 2030 is that our society is data-driven, enabled by near-instant, unlimited connectivity." Does that sound like a realistic depiction of the future?
Ian Oppermann: We are getting close to understanding what all that means. It is a big ask, to have unlimited connectivity in real time. As we explore further, we will come across more subtle problems. Connectivity will be better, but all this by 2030? I'm not sure.
Zhisheng Niu: One thing that is missing from this statement is reliability, otherwise it has no meaning. Having said that, 'unlimited' is a very good word. Unlimited coverage everywhere, that's the goal.
Henning Schulzrinne: We have unlimited connectivity now for those who can pay. Satellite communications is already available and possible. I think that by the 2030's, the cost of connectivity will be quite high still. There will be business considerations and machinations as opposed to just dealing with technical problems and their solutions. But, most dynamics change over time and the financial dynamics might do that, too.
Ullrich Pfeiffer: In rural areas, the goal of unlimited connectivity will be problematic. It comes down to the willingness of the service providers to bring the network infrastructure everywhere. The main challenge will be to have widespread penetration.
Oppermann: This is a First World view of the world. If you talk about rural Australia, Africa, India, they all look quite different. Not just in terms of telecom infrastructure, but in everything you use as a consumer.
Behnaam Aazhang: I agree with everyone. [Laughter] Really, I still remember the 80's, and it was a very frustrating time. Since then, some 30 years ago, we have made a huge jump to where almost anywhere we can have very inexpensive connectivity. There is a long way to go to the 2030's, so we can get there. I have a feeling we'll get there, but the road won't be smooth and simple.
Niu: It's like the quote from Bill Gates about most people overestimating the change they can make in a year and underestimating the change they can make in ten. Ten years ago we couldn't imagine some, if not most of the things we have now.
Aazhang: If it happens in 2040 will you be upset? [Laughter]
Schulzrinne: It is a technology infrastructure problem. Satellite systems won't bring high bandwidth coverage but it will be geographically more uniform and affordable.
Oppermann: Satellite is still very clunky compared to terrestrial. Reliability is very important, getting to six nines reliability.
Niu: But stratospheric satellites are a possibility, like the so-called HAPS or High Altitude Platform System. I've been working with this concept more than 20 years. The key issue there are materials, but there is work done on this concept, for instance, in China. As well as in Europe, the U.S., and Japan.
Another prediction is that 6G will emerge around 2030 to satisfy the expectations not met with 5G, the new ones fusing AI-inspired applications in every field of society with ubiquitous wireless connectivity. Let's take this apart. What expectations will not be met with 5G?
Aazhang: In his presentation, Sudhir [Dixit] estimated there are 3.8 billion people without the Internet right now. These people are underserved. It's a big number, big market, big possibility. Also, historically, with all the 'G's there were expectations that were not met: we were thinking big but failed to deliver.
Schulzrinne: Promises and the reality were not quite aligned. The thing that will become big is a surprise. With 2G the expectation was that digital voice was its big promise, but it was the very low bandwidth texting that became the thing. 4G was seen as having much higher bandwidth than we ended up using, and I would argue that a similar thing will happen with 5G.
Pfeiffer: Finally, huge bandwidth will become available. New applications will come to the radio front end and the hardware can start doing new things just because of the large bandwidth: radar, location, imaging applications, sensing materials, all in one radio front end. If you have 60 GHz RF bandwidth in a communication transceiver, you can reach millimeter resolution in radar applications.
Oppermann: We kind of got trapped in the 'G' cycle. Like Moore's Law.
Niu: Well, it depends on the definition of 5G. We didn't call the first generation 1G. We started calling the third generation '3G'. The problem is from 4G to 5G.
Oppermann: The distinction between 4G and 5G is not as pronounced as with, say, 1G and 2G.
Niu: We had '3.5G'. Everybody was hesitant to start using '4G'. If you stick with the rule of thumb that every ten years we will have a new generation, then yes, a lot of things will be missing from 5G.
What about artificial intelligence (AI) and machine learning (ML)? What is the promise of AI for society?
Schulzrinne: Well, the main idea in talking about AI in network technology is to lure in new researchers and new students, because AI makes networks exciting. [Laughter] I'm joking, but only half-joking! People were really enthusiastic about self-driving cars, but for that you need reliable networks.
Niu: It's very hard to achieve ultra-reliable low latency. We need more radio resources, higher bandwidth, computational resources. We also need more information. AI can help with the huge amounts of data we will be dealing with in the future.
Schulzrinne: Machine learning is advanced statistics, and artificial intelligence is advanced PowerPoint [Laughter].
Aazhang: Well, people in material science are constantly developing new materials and now they are getting into AI. Before developing the material, they want AI to help them predict the functionality of a particular material. In neuroscience, in almost every discipline people have been thinking about bringing in AI. In reality, we all have been doing signal processing and information processing. Now we call them AI and ML.
Schulzrinne: We are multifactored humans with many causes of behavior. Pattern recognition is mostly what successful ML is doing.
Aazhang: We have tremendous amounts of data. We need to figure out how we can use this data the improve technology? And can you use AI to do it? Short answer is 'yes'.
Oppermann: I am a little more positive about AI. Okay, it is a marketing term, and yes, we are using ML already, maybe we now call it network optimization. But I think that what we might call AI doesn't yet exist. Whatever it'll turn out to be, it probably won't be as universally applicable as we have been led to believe.
Schulzrinne: One of the challenges is that to the outside world, AI looks like a homogenous thing. AI isn't like that, it's not a single technique that you can suddenly apply in a relatively predictable way. Is it really pattern matching? Is it just a fancier way to call linear prediction?
Aazhang: We can use AI in all our fields, whether it's linear processing, or linear deep networks, they are all good possibilities. Part of it is marketing, sure, but we have to remember that it's not all marketing.
The Scientific Advisory Board of 6G Flagship is a diverse group of experts who all bring their knowledge and skills into the mix. As 6G research is starting to take shape, it is clear that all those involved are not going to settle for hype but push for real and meaningful development and change.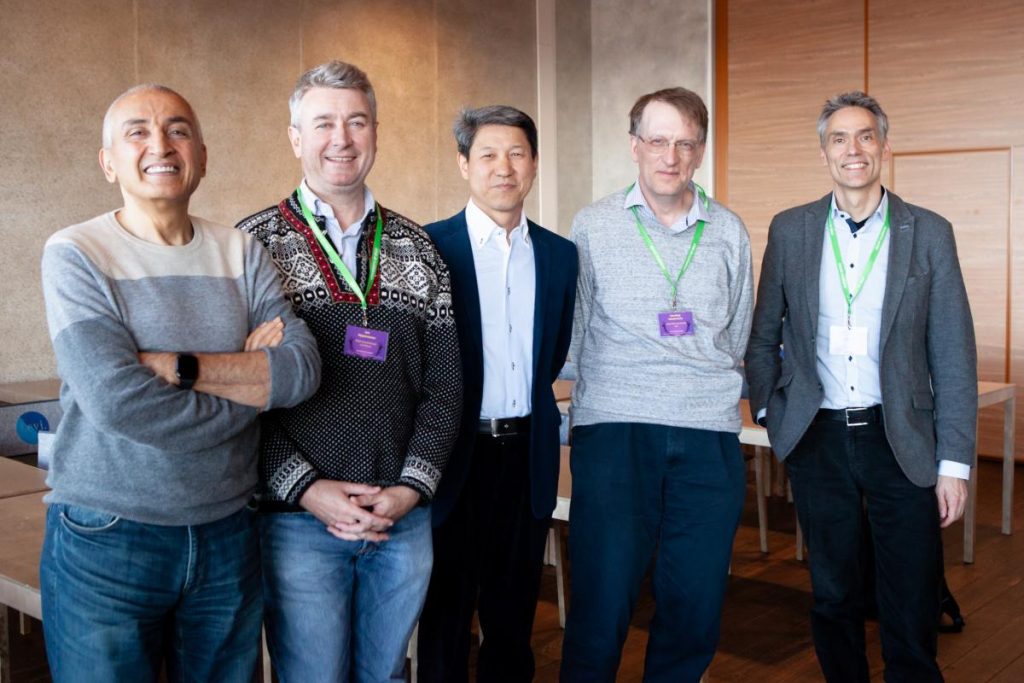 The 6G Summit, first of its kind, was a roaring success. Leading companies took part in the 2019 6G Summit in Levi, Finland, such as ABB, Bittium, China Telecom, Ericsson, Huawei, Intel, InterDigital, MediaTek, Nokia, NTT DOCOMO, Orange, Panasonic, Qualcomm, Robert Bosch GmbH, Rohde & Schwarz, Samsung, Sony, Telenor, Telia, Uros, and ZTE Corporation.
We welcome them and all new participants to join us in next year's event!
The 2nd 6G Wireless Summit will be held again at the Levi resort in Finnish Lapland from Tuesday March 17 to Friday March 20 of 2020.
The program details to be available later.
Meanwhile you can memorize or orientate to the Spirit of the 1st 6G Wireless Summit.
Text&photos: Janne-Pekka Manninen