A Network of True Experts
6G Flagship
Ecosystem Partners
zc cx cc
Aalborg University, Denmark
Ab HUR Oy, Finland
ABB, Finland
Abloy Oy, Finland
Adminotech Oy, Finland
AINS Group, Finland
Air Force Research Laboratory, USA
Airbus, Finland
Allbesmart, Portugal
Altice Labs, Portugal
Altum Foundation, United Kingdom
ALTUS LSA, Greece
Antalya Metropolitan Municipality, Turkey
AquaSystem, Finland
Arvata, Finland
Asian Institute of Technology, Thailand
Athens Information Technology, Greece
Attracs Oy, Finland
Augumenta Oy, Finland
Avanti Communications Group plc, United Kingdom
Ball State University, USA
Betsi Cadwaladr University Health Board, Germany
BI Nordic AB, Sweden
Biobank Borealis, Finland
Bittium Corporation, Finland
Broadpeak, France
BT Group, United Kingdom
ByrneLooby, Ireland
Canaima Communications Ab, Sweden
Capitola, Netherlands
Capricode Oy, Finland
Cargotech, Finland
CEA-Leti, Greece
CELFINET, Portugal
Central Union of Agricultural Producers, Finland
Centre national de la recherche scientifique, France
Centre Tecnològic de Telecomunicacions de Catalunya, Spain
Centria University of Applied Sciences, Finland
Centro de Pesquisa e Desenvolvimento em Telecomunicações, Brazil
CETECOM GmbH, Germany
CGI Suomi Oy, Finland
Chalmers University of Technology, Sweden
CHIST-ERA, EU
City of Antwep, Belgium
City of Espoo, Finland
City of Helsinki, Finland
City of Oulu, Finland
City of Sofia, Bulgaria
City of Tampere, Finland
City of Turku, Finland
City of Vantaa, Finland
Columbia University, USA
Core HW Oy, Finland
Cork County Council, Ireland
Crowdhelix Limited, United Kingdom
CTA – Aeronautical Technologies Centre, Spain
CubiCasa Oy, Finland
Cyberlens Bv, Netherlands
Cyprus police, Cyprus
Czech Technical University, Czech Republic
DA-Group Oy, Finland
Debiopharm, Finland
Democritus University of Thrace, Greece
Demos Helsinki, Finland
Digita Oy, Finland
Divalue Oy, Finland
DRAXIS ENVIRONMENTAL SA, Greece
DUO – Dienst Uitvoering Onderwijs, Netherlands
Eclipse Foundation Europe GmBH, Germany
Elaros 24/7 Solutions, United Kingdom
Elektrobit Automotive Finland Oy, Finland
elfGROUP Kyberturvallisuuspalvelut Oy, Finland
Elisa Oyj, Finland
Eltel Networks Oy, Finland
Elvak Oy, Finland
EMC INFORMATION SYSTEMS INTERNATIONAL – EISI, USA
Ericsson, Sweden
EURECOM, France
EURESCOM – European Institute for Research and Strategic Studies in Telecommunications GmbH, Germany
European Quality Institute S.r.l. , France
Eurosoc#Digital, Germany
Exfo Oy, Finland
Fachhochschule Dortmund – University of Applied Sciences and Arts, Germany
Fairspectrum oy, Finland
Fatman Oy, Finland
Fidera Oy, Finland
FinCloud Oy, Finland
Fingersoft Oy, Finland
Finnish Border Guard, Finland
Finnish Geospatial Research Institute FGI, Finland
Finnish Geospatial Research Institute FGI, Finland
Finnish Institute of Occupational Health, Finland
Finnish Meteorological Institute, Finland
Finnish National Agency for Education, Finland
Finnish Transport and Communications Agency Traficom, Finland
FINT FUTURE INTELLINGENCE LIMITED, Greece
Fin-Terpuu Oy, Finland
Finwe Oy, Finland
Flex Ltd. , Finland
Flexenclosure AB, Sweden
Flying Squirrel Games, Malta
FocalSpec (TKH Group), Netherlands
Food Nation, United Kingdom
Forescout Technologies, Finland
Forest Owners of Finland, Finland
Fraunhofer-Gesellschaft zur Förderung der angewandten Forschung e.V., Germany
Fraunhofer-Gesellschaft zur Förderung der angewandten Forschung e.V., Germany
F-Secure Corporation, Finland
FUNDACIO PRIVADA I2CAT, INTERNET I INNOVACIO DIGITAL A CATALUNYA, Spain
Gane Oy, Finland
GE Healthcare, Finland
GENERAL HOSPITAL OF ATHENS LAIKO, Finland
GENERAL SECRETARIAT FOR CIVIL PROTECTION – GSCP, Finland
Geschäftsführer Taskit GmbH, Germany
GHMT AG, Germany
GILAT SATELLITE NETWORKS LTD (GLT), Greece
Granlund Oy, Finland
GREEK ATOMIC ENERGY COMMISSION, Greece
Haltian Oy, Finland
HAS Knowledge Transfer, Finland
HeadInstruments Oy, Finland
Hellenic Centre for Diseases Control and Prevention, Greece
Hellenic Fire Service, Greece
Helvar Oy, Finland
Hen Ying Technology, United States
Herman Andersson Oy, Finland
Ibeo Automotive Systems GmbH, Germany
Idesco Oy, Finland
Ifuplan – Institut für Umweltplanung und Raumentwicklung, Germany
Imperial College London, United Kingdom
Inatel – National Institute of Telecommunications, Braxil
Indalgo, Finland
Inlecom, Ireland
Insta Oy, Finland
Institut Mines Telecom, France
Institute of Computing Technology, USA
INSTITUTO DE ENGENHARIADE SISTEMAS E COMPUTADORES, TECNOLOGIA E CIENCIA – INESC TEC, Spain
Instituto Politecnico de Castelo Branco, Portugal
Instituto Superior de Engenharia de Lisboa, Portugal
Intel Corporation, USA
Interuniversity Microelectronics Centre – IMEC, Belgium
Intracom S.A. Telecom Solutions, Greece
Italian Institute of Technology, Italy
JSB Solutions srl, Italy
Jutel Oy, Finland
Kaitotek Oy, Finland
Kaltio Technologies Oy, Finland
Kansallisarkisto, Finland
KATHOLIEKE UNIVERSITEIT LEUVEN – KU Leuven, Belgium
Kerubiel, Hungary
Keysight Technologies Finland Oy, Finland
King's College London, United Kingdom
Kinisiforo & NICOMED Rehabilitation Centre, Cyprus
Koc University, Turkey
KocSistem, Finland
Kongsberg Maritime Finland Oy, Finland
KoppiCatch Oy , Finland
KTH Royal Institute of Technology, Sweden
Kyynel Oy, Finland
Lappeenranta University of Technology, Finland
Lassila & Tikanoja, Finland
LC Ventures Oy, Finland
Lehto Group Oyj., Finland
Link Motion Inc. , Finland
Lockheed Martin Missiles & Fire Control, USA
London South Bank University, United Kingdom
Loud1Design, United Kingdom
Luleå University of Technology, Sweden
Magister Solutions, Finland
Masinotek Oy, Finland
Max-Planck Institute for Informatics (MPII), Germany
M-Brain Group, Finland
Meccano SpA, France
MediaTek Wireless Finland Oy, Finland
Mega Elektroniikka Oy, Finland
Mentor Graphics Corporation, USA
Mexadia Oy, Finland
Microsoft Research, UK
Militos Consulting S.A., France
MILITOS SYMVOULEUTIKI A.E. , Greece
Ministry of Defence, Portugal
Ministry of Economic Affairs and Employment of Finland, Finland
Ministry of Finance, Finland
Ministry of the Interior, Finland
Mirasys Oy, Finland
MIT, USA
Modulight Oy, Finland
Montimage EURL, France
Mooctest Technology Oy, Greece
Municipality of Thessaloniki, Greece
National Archival Services of Norway, Norway
NATIONAL CENTER FOR SCIENTIFIC RESEARCH "DEMOKRITOS", Greece
NATIONAL CENTER FOR SCIENTIFIC RESEARCH "DEMOKRITOS", Greece
National Institute of Standards and Technology, Finland
National Police Board of Finland, Finland
Natural Resources Institute Finland, Finland
NCC Suomi Oy, Finland
"NEDERLANDSE ORGANISATIE VOOR TOEGEPAST NATUURWETENSCHAPPELIJK
ONDERZOEK TNO (TNO),", Netherlands
NETAS, Turkey
Netox Oy, Finland
New York University, NY, USA., USA
Newsec, Finland
Nomo Technologies Oy, Finland
Noptel Oy, Finland
NordicID Oy, Finland
Northwestern University, USA
NXP Semiconductors N.V., Netherlands
Oculus (Facebook Technologies), USA
OmniSci, USA
Oneaccess SA, France
Ontario Systems, Canada
Optimalsatellite, Unipessoal Lda, Portugal
Orange S.A. , France
Osuuspankki, Finland
Otokar, Turkey
Oulu Port, Finland
Oulun rakennustekniikan säätiö, Finland
Owatec Group Oy, Finland
Owatech Group Oy, Finland
P.I. Works, Turkey
PehuTec Oy, Finland
PICadvanced, Portugal
Polar Electro Oy, Finland
Polytechnic University of Madrid, Spain
Ponsse Oyj, Finland
Posti Group Oyj. , Finland
Poznan University Of Technology, Institute Of Radiocommunications, Poland
Prysmian Group Oy, Finland
Pulse Finland Oy, Finland
Purdue University Fort Wayne, USA
Pölkky Oy, Finland
Qosmotec, Finland
QUORTUS LTD (QUO), United Kingdom
Radiator Software Oy, Finland
Rakennusliike Lapti OY, Finland
Rakennusliike Oulun Rakennusteho Oy, Finland
RAPIDMINER GMBH, Germany
Raytheon Company, Finland
Regional Council of Oulu, Finland
Regional Council of Uusimaa, Finland
Rensselaer Polytechnic Institute (RPI) , USA
Rescue services in Finland, Finland
Robert Bosch GMBH, Germany
Saint James Hospital, Malta, Malta
Sampas Bilisim Ve Iletisim Sistemleri Sanayi Ve Ticaret A.S. – Sampas, Turkey
Sapotech Oy, Finland
Sarokal Solutions Oy, Finland
Satel Oy, Finland
Scanfil Oyj. , Finland
Seat S.A. , Spain
Senop Oy, Finland
Sensible 5, Finland
Sentido enterprises, Spain
SES TECHCOM SA (SES), Luxemburg
SICK, Finland
Siemens Oy, Finland
Siili Solutions Oyj, Finland
Skandal Technologies Oy, Finland
Smartrac group, Finland
Snowbox Oy., Finland
SOCIETAL SECURITY SOLUTIONS OY – SocSecSol, Finland
Sodexo Oy, Finland
Softface, Finland
Solita Oy, Finland
Solmu Technologies Oy, Finland
StreamOwl, Greece
Streamr, Finland
Suomen Erillisverkot Oy, Finland
Symbio Finland Oy, Finland
TAGES, Turkey
Tampere University, Finland
Tampere University of Technology, Finland
TARAS SHEVCHENKO NATIONAL UNIVERSITY OF KYIV, Ukraine
TCD Consulting and Research, Finland
Technische Universität Dresden, Germany
Technology Industries of Finland Centennial Foundation, Jane and Aatos Erkkos Foundation, Finland
Technolution B.V., Netherlands
Tele2, Sweden
Telefonica Investigacion y Desarrollo S.A., Spain
Telespazio Spa, Italy
Telia Finland Oyj, Finland
Terve Media, Finland
Thales Alenia Space, France
Thales Six GTS France SAS, France
The AUEB Research Center, Greece
The Bartlett Centre for Advanced Spatial Analysis, UCL, USA
The Centre for Research and Technology-Hellas, Greece
The ifak – Institute for Automation and Communication, Germany
TietoEVRY, Finland
Timegate Instruments Oy, Finland
TriaGnoSys GmbH (ZII), , Germany
Trinity College Dublin, Ireland
TuAMK, Finland
Turkcell, Turkey
Turku University, Finland
Turku University of Applied Sciences, Finland
Turku University of Applied Sciences, Finland
UBT, Italy
UCLA, USA
Univeristy of Nebraska, Lincoln, USA
Universidad Carlos III de Madrid, Spain, Spain
UNIVERSIDAD DE MURCIA, Spain
Universidad Politecnica de Madrid, Spain
Universidade de Brasilia, Brazil
Universidade Federal do Ceara, Brazil, Brazil
Universitat Polytechnica de Catalunya, Spain
Universite libre de Bruxelles, Belgium
University of Applied Sciences Western Switzerland, Switzerland
University of Athens, Athens Medical School, Greece
University of Aveiro, Portugal
University of Barcelona, Spain
University of Helsinki, Finland
University of Jyväskylä, Finland
University of Jyväskylä, Finland
University of Koblenz · Landau, Germany
University of Lapland, Finland
University of Macerata, Italy
University of Malta, Malta
University of Maryland, USA
University of Paderborn, Germany
University of Piraeus Research Centre, Greece
University of Pisa, Italy
UNIVERSITY OF SURREY (UoS) , United Kingdom
University of Sydney, Australia
University of Technology Sydney, Australia
University of Texas at Austin, USA
University of Texas, Dallas, USA
University of Ulster, Ireland
University of Umeå, Sweden
University Properties of Finland Ltd., Finland
Uros Ltd., Finland
Utrecht University, Netherlands
Waag Society, Germany
Valmet Automation, Finland
Valossa Labs Oy, Finland
Valtion Taloudellinen Tutkimuskeskus (VATT), Finland
Valtioneuvoston kanslia, Finland
Verkotan Oy, Finland
Wirepas Oy, Finland
Worcester Polytechnic Institute, United Kingdom
VT IDIRECT SOLUTIONS LTD (iDR), USA
Wärtsilä Oyj Abp, Finland
Yangon Technological University, China
Yleisradio Oy, Finland
Ypiresia Diacheirisis Europaikon Kai Anaptyxiakon Pprogrammaton – Y.D.E.A.P. , Greece
Zurich University of Applied Sciences, Switzerland
Åbo Akademi University, Finland
Contact us
We Are 6G Flagship
By becoming a member of the 6G Flagship Ecosystem, you will receive the following benefits:
Your company logo will be shown on the 6G Flagship Ecosystem website as an affiliate member.
You will receive the most recent information, updates, and news to your registered email address.
The right to use "6GFlagship Affiliate member" in your company communications.
By clicking Submit:
You agree to be added as 6G Flagship Ecosystem member
You consent to receive 6G Flagship communication
You enter your company details to the 6G Flagship CRM.
You agree to the Privacy Statement, which explains how the University of Oulu collects and uses your data.
You can unsubscribe at any time by sending a request to 6GFlagship@oulu.fi.
6GFlagship, in its sole discretion, has the right to publish a list of organisations that have joined the 6G Flagship ecosystem.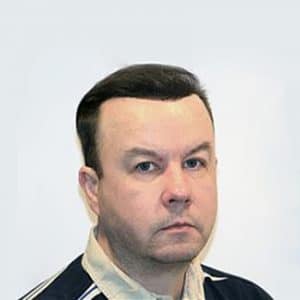 Ecosystem Leader
Jaakko Sauvola
View bio