EMETA cooperation workshop
August 29 @ 12:00

-

16:00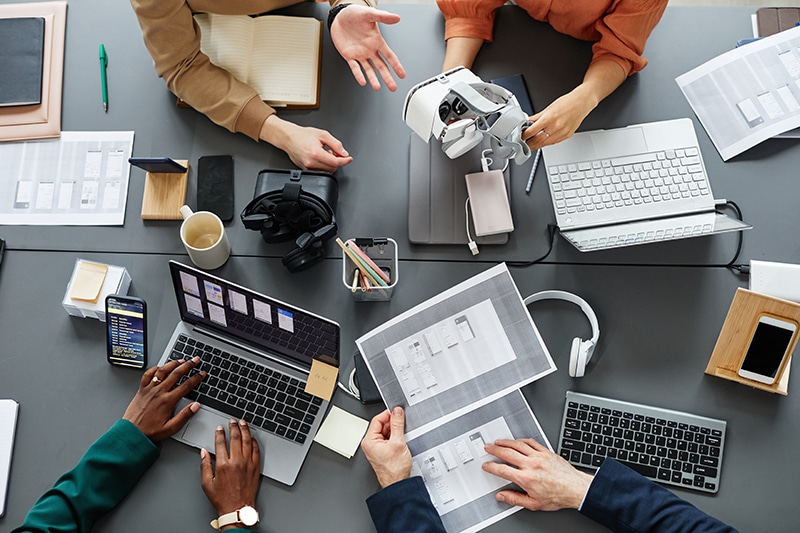 EMETA (Enabling Metaverse) project improves understanding of the practical metaverse ICT requirements and develops 5G Evolution/Advanced based communication and computing, real-time multi-user 3D Digital Twin, AR/VR/XR and blockchain technologies and solutions for the metaverse. Timo Bräysy from 6G Flagship will delve into the intriguing world of Metaverse use cases, covering key ICT requirements and system architecture. Kenichi Komatsu will provide insights on XR communication R&D in the 6G-XR project. And Jani Vallirinne will shed light on the national metaverse strategy.
The goal of the cooperation workshop is to share information about the latest EMETA and key co-operating B5G/6G and XR communication R&D activities.
Join us for these captivating discussions!
12.00 – 12.05
Opening and goals of the workshop (Kyösti Rautiola/VTT)
12.05 – 13.05
Company visions: Augumenta, Finpeda, MediaTek and Sweco
13.05 – 13.25
Metaverse use cases, ICT requirements and system architecture (Timo Bräysy/Oulu University)
13.25 – 13.40
Introduction to Enabling Metaverse project R&D (Kyösti Rautiola/VTT)
13.40 – 14.20
coffee break
*Product/tool presentations
*Networking
14.20 – 14.35
6G Radio and Network enablers R&D in Hexa-X II project (Pawani Porambage/VTT)
14.35 – 14.50
XR communication R&D in 6G-XR project (Oulu University)
14.50 – 15.20
Experimentation environments
* RadioPark Oulu (Heikki Huhmo/City of Oulu)
* Facilities in OAMK (Erkki Nuottila/OAMK)
* 5G/6G Test Network Finland (Kyösti Rautiola/VTT)
15.20 – 15.35
National metaverse strategy (Jani Vallirinne/Oulu University)
15.35 – 16.00
Discussion about cooperation possibilities and interests
* Product/tool presentations
* Networking
Related Events