6G White Paper on Connectivity for Remote Areas
6G Research Visions, No. 5, led by Harri Saarnisaari
Executive Summary
In many places all over the world, rural and remote areas lack proper connectivity, which has led to increasing digital divide. These areas might have low population density, low average income, difficult terrain or non-existing infrastructure, such as power grid, making them less attractive places to invest in and to operate connectivity networks.
6G could be the first mobile radio generation truly aiming to close the digital divide. However, in order to do so, special requirements and challenges have to be considered since the beginning of the design process. The aim of this white paper is to discuss requirements and challenges and to point out related, identified research topics that have to be solved in 6G.
This white paper first provides a generic discussion, shows some facts and discusses targets set in international bodies related to rural and remote connectivity and closing of the digital divide. Then the paper digs into technical details, i.e., into a solutions space. First, a background overview is provided, followed by a closer elaboration of individual elements, i.e., terrestrial backhaul networks, terrestrial backhaul solutions, non-terrestrial solutions, need for local operations, and frequency spectrum issues. Each technical section ends with a discussion and then highlights identified 6G challenges and research ideas as a list.
This white paper has been written by an international expert group, led by the Finnish 6G Flagship program at the University of Oulu, within a series of twelve 6G white papers published in their final format in 2020.
---
Please cite:
Saarnisaari, H., Dixit, S., Alouini, M.-S., Chaoub, A., Giordani, M., Kliks, A., Matinmikko-Blue, M., & Zhang, N. (Eds.). (2020). 6G White Paper on Connectivityfor Remote Areas. 6G Research Visions, No. 5. University of Oulu. http://urn.fi/ urn:isbn:9789526226750
---
Dive deeper
Watch the Webinar
White Paper
Highlights
Digital divide is increasing, and it is most emphasised in rural and remote areas.
The solution must be affordable and provide sufficient data rate and availability. Furthermore, it should be easy to use and adaptable to different cultures.
6G could be the first mobile connectivity generation that aims for closing the digital divide. To do so, it needs to concentrate on requirements and challenges in rural and remote areas from the beginning of the design cycle.
Affordable and sufficient service (data rate and availability) solutions do not call just for technical solutions but also for novel regulation and cooperation between various stakeholders (we do not mention financing challenges).
Technically, it uses mobile cellular (or alike) solutions in places where people live and work (digital oases as we call them) and various backhaul solutions including large cells, relay technology and satellite technology. All solutions should target for affordability and sufficient service, which might differ from targets set for new high data rate solutions for urban, high population areas.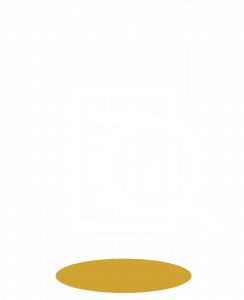 White Paper
Contributors
Chair
Vice-chair
Sudhir Dixit, Basic Internet Foundation, NO, and chair of the CTU in IEEE Future Networks, US
Editors
Mohamed-Slim Alouini, KAUST, SA
Abdelaali Chaoub, National Institute of Posts and Telecommunications (INPT), MA
Marco Giordani, University of Padova, IT
Adrian Kliks, University of Poznan, PL
Marja Matinmikko-Blue, University of Oulu, FI
Hanna Saarela, University of Oulu, FI
Nan Zhang, ZTE, CN
Contributors
Anuj Agrawal, IIT Indore, IN
Mats Andersson, Forsway Scandinavia AB, SE
Vimal Bhatia, IIT Indore, IN
Wei Cao, ZTE, CN
Yunfei Chen, University of Warwick, UK
Wei Feng, Tsinghua University, CN
Marjo Heikkilä, Centria University of Applied Sciences in Ylivieska, FI
Josep M. Jornet, Northeastern University, US
Luciano Mendes, National Institute of Telecommunications, BR
Heikki Karvonen, University of Oulu, FI
Brejesh Lall, Indian Institute of Technology Delhi, IN
Matti Latva-aho, University of Oulu, FI
Xiangling Li, Tsinghua University, CN
Kalle Lähetkangas, University of Oulu, FI
Moshe T. Masonta, CSIR, ZA
Alok Pandey, Indian Institute of Technology (IIT), Delhi, IN
Pekka Pirinen, University of Oulu, FI
Khaled Rabie, Manchester Metropolitan University, UK
Tlou M. Ramoroka, University of Limpopo, ZA
Amit Singhal, Bennett University, IN
Kaibo Tian, ZTE, CN
Jun Wang, Huawei, CN
Chenchen Zhang, ZTE, CN
Yang Zhen, ZTE, CN
Haibo Zhou, Nanjing University, CN